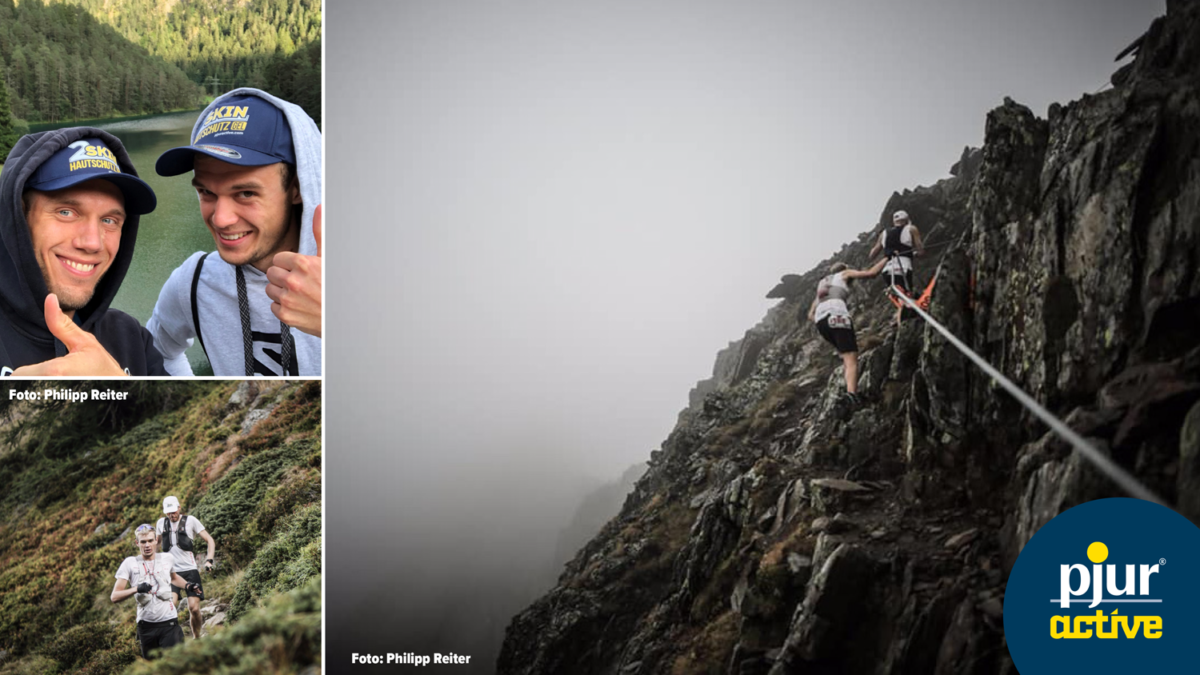 Wasserbillig/Luxembourg, SEPTEMBER 2018. On September 2, 2018, 300 teams started the 14th edition of one of the toughest and most spectacular trail run events in the world. The pjuractive brand ambassadors Marcus and Matthias Baur were also there, and were able to finish in sixth place on September 8 in the 2018 GORE-TEX Transalpine-Run.
Starting from Garmisch-Partenkirchen, it takes seven days to go through Austria on the way to Italy. The stage cities include Nassereit, Imst, Pitztal, Sölden, Sarntheim, and then the final in Brixen in South Tyrol. This year's race featured a total of 300 teams from more than 40 different countries completing the 257.6 km horizontal distance, an approach of 16,446 meters elevation, and a descent of 16,582 meters elevation.
The Baur brothers battled their way together through the seven stages and are more than pleased with their performance: "The GORE-TEX Transalpine-Run is always a great experience – it is definitely very strenuous but totally worth it. It's not just the impressive landscape, but also the teams from around the world that make this trail run so special. We are very proud to be able to finish in sixth place in an event like this," explained Marcus Baur.
pjuractive not only furnished the Baur brothers with 2SKIN, but also made 2SKIN samples available to the participants. "2SKIN has kept its promise. It's a real miracle cure. No blisters, no chafing after almost 260 kilometers run in seven days. A big "thank you" to pjuractive for their assistance and support with 2SKIN," said Marcus Baur.
You can read more about how the GORE-TEX Transalpine-Run went for the Baur brothers here: https://pjuractive.com/en/the-baur-brothers-at-the-gore-tex-transalpine-run/