About
pjur group
As our name phonetically suggests, pjur group manufactures and markets high end luxury health and body care products in more than 50 countries on all five continents. The pjur group started producing lubricants in Germany in 1995. With Alexander Giebel at the helm and headquartered in Luxembourg , the pjur group has maintained its production facilities in Germany, and has expanded rapidly into other countries, attaining a high degree of brand awareness in the process. Even though lubricants have been used since Roman times, pjur was the first company in the world to develop and market a silicone lubricant.
Since our beginning we have expanded our range which now comprises of more than 45 health and body care products in seven different categories, including silicone-based and water-based personal lubricants, stimulation and delay products, special-scene products, as well as intimate hygiene and sport products. Our guiding maxims have always been to produce high quality products, with first rate ingredients and the deliberate omission of flavours and colourants – so that pjur products can guarantee pure enjoyment and more intense sensations without unnecessary distractions.
Millions of customers worldwide trust the efficacy and safety of our quality products. "Made in Germany" is no mere label, here; it is a statement. Today pjur products continue to stand out through our tireless research and development that yields innovation and exclusiveness. For instance, pjur was the first to launch the only delay spray on the market that did not contain lidocaine or benzocaine. Other trailblazing pjur innovations have included double effect body glides that provide a strong additional sensation thanks to natural active ingredients such as ginkgo, ginseng and jojoba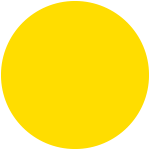 The yellow dot - worldwide key-visual of the pjur brand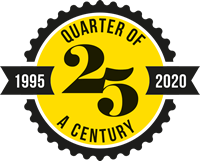 Our Mission
To do justice to our vision every single day. To stay focused and committed to manufacturing products of the highest quality, purity and safety. As a family-owned and operated company we engage in long-term and responsible entrepreneurship and fulfil our mission with select partners who share and represent our values. We capitalize on global growth opportunities to boost the quality of life of our customers throughout the world. pjur should not be seen only as a product , but as being synonymous with intimate products of unrivaled quality.
Our Vision
Our vision is to continue to improve the quality of people's (love) life everywhere in the world. We are intent on creating joy, enhancing sensations and reducing physical discomfort with the highest respect for your intimacy at all times.