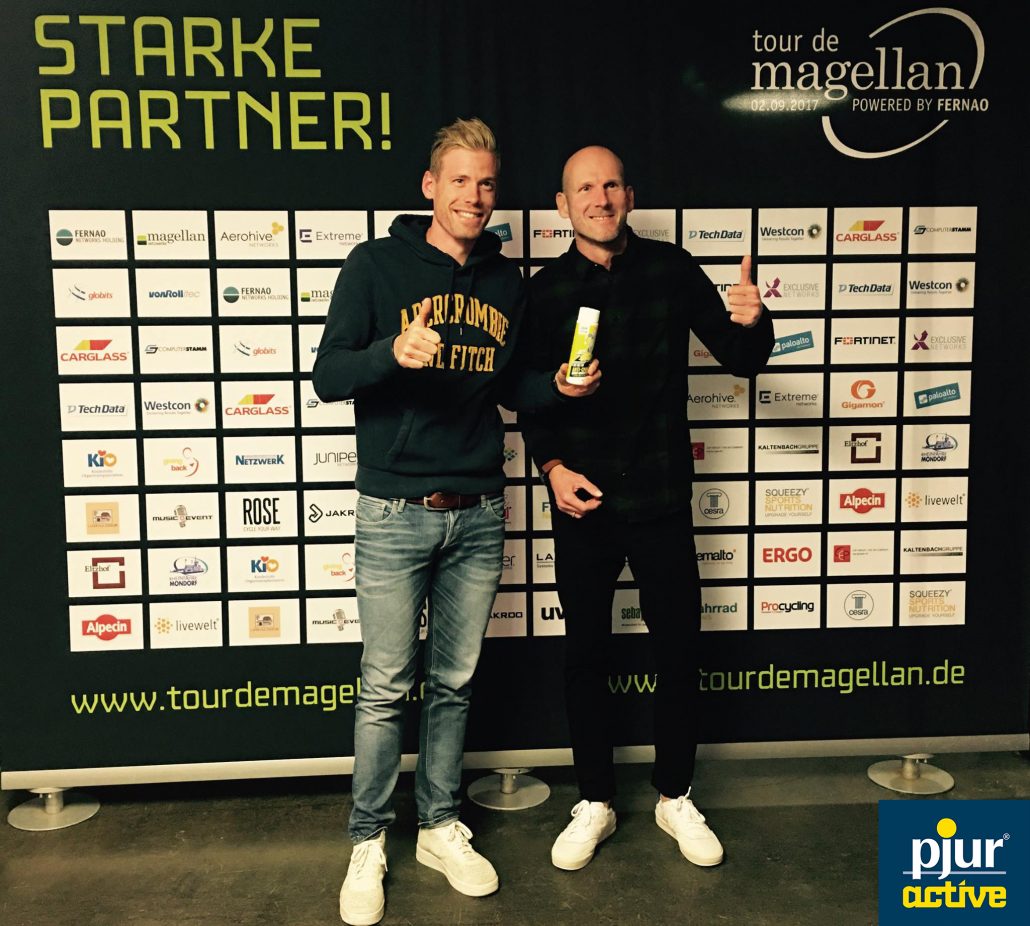 Wasserbillig, Luxembourg, September 2017. On the weekend, the tour de magellan celebrated its seventh anniversary. At the charity event, over 20,000 euros were raised for the benefit of disadvantaged children. Former professional cyclist Fränk Schleck and pjuractive brand ambassadors Elmar Sprink and Peter Schermann were on hand. "I'm very honored that pjuractive made it possible for me to start the tour de magellan, and that Elmar and I could give something back to people who badly need help," said German amateur mountain bike half-marathon champion and current German off-road duathlon runner-up Peter Schermann.
Elmar Sprink, the world's fittest heart transplant patient, was amazed by the atmosphere. "These charity events, where people can do something good with their passion, are always just something special," he said. "Thanks to 2SKIN, Peter and I got here without any friction, and we could give the celebration our all."
Once more this year, about two hundred cyclists lined up at the start of the 110-kilometer route around Cologne. Unfortunately, Jan Ullrich, who participated in previous years, had to bow out due to injury.
The charity cycling event originated at the German company magellan netzwerke GmbH. Since its start, over 147,000 euros have been raised for charitable causes, supporting the projects of organizations like Kinderhilfe Organtransplantation e.V. (KiO) and the giving back fund, founded by Carglass. Each year, magellan netzwerke GmbH donates 1 euro per kilometer per participant.