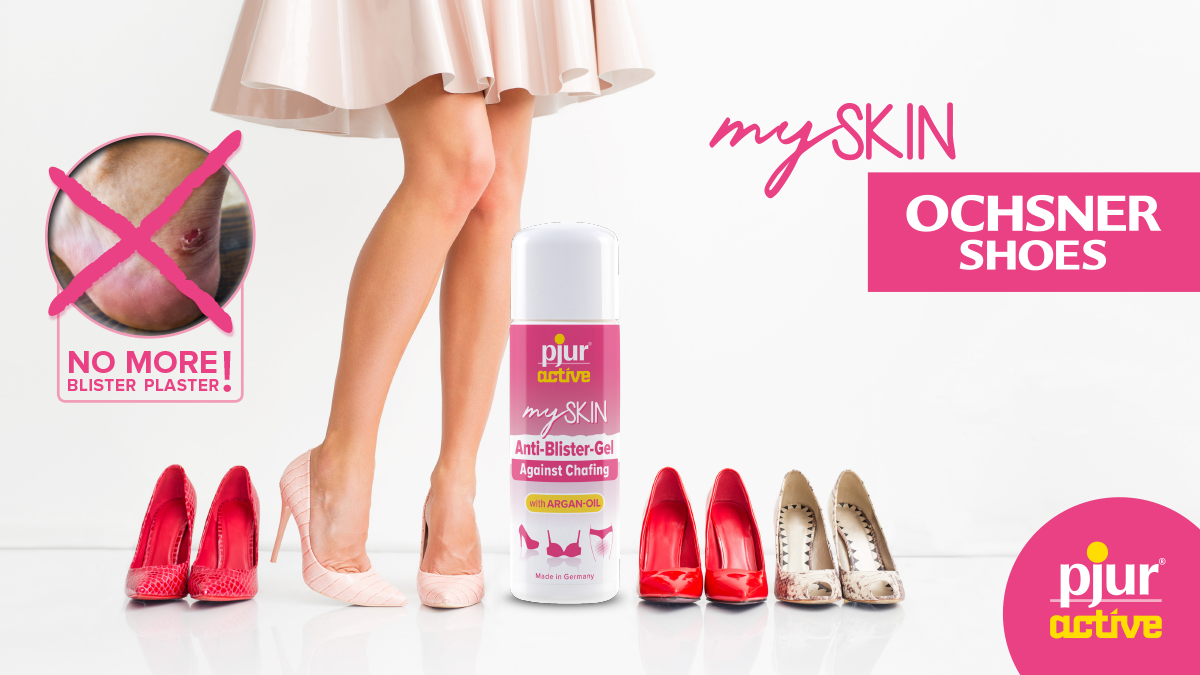 Wasserbillig/Luxembourg, MARCH 2019. Just in time for spring pjuractive mySKIN will be available at Ochsner Shoes. The pjuractive anti-blister gel can now be purchased online and at Ochsner Shoes' numerous stores in Switzerland.
Blisters and chafed skin are a particular problem with shoes. pjuractive mySKIN effectively protects against rubbing and chafing in everyday life. After application, it immediately forms a protective layer that lasts for hours and eliminates the need for blister plasters. The gel prevents rubbing and stops chafed skin and blisters from even forming.
This makes pjuractive mySKIN a great complement to Ochsner Shoes' product portfolio. "pjuractive mySKIN aligns perfectly with Ochsner's portfolio. It is displayed directly at the till so that all customers can see it. The product will also be available in the online shop. We are delighted to have Ochsner Shoes on board as a partner and look forward to working with the company," explains Marie Weber, Junior Sales Manager at pjuractive, as she outlines the partnership with the Swiss company.
Press contact:
pjur group Luxembourg S.A.
Vanessa Melchisedech
PR & Communications Coordinator
+352 74 89 89 – 49
vanessa@pjuractive.com
About Ochsner Shoes
Ochsner Shoes has over 75 stores in Switzerland. The company offers a range of fashionable shoes from international brands for the entire family. The company opened its first store in 1928. In addition to selling shoes from a host of different brands such as Adidas and Geox, Ochsner Shoes also offers accessories such as handbags, gloves, scarves and hats, as well as shoe care products such as water repellent and care sprays.