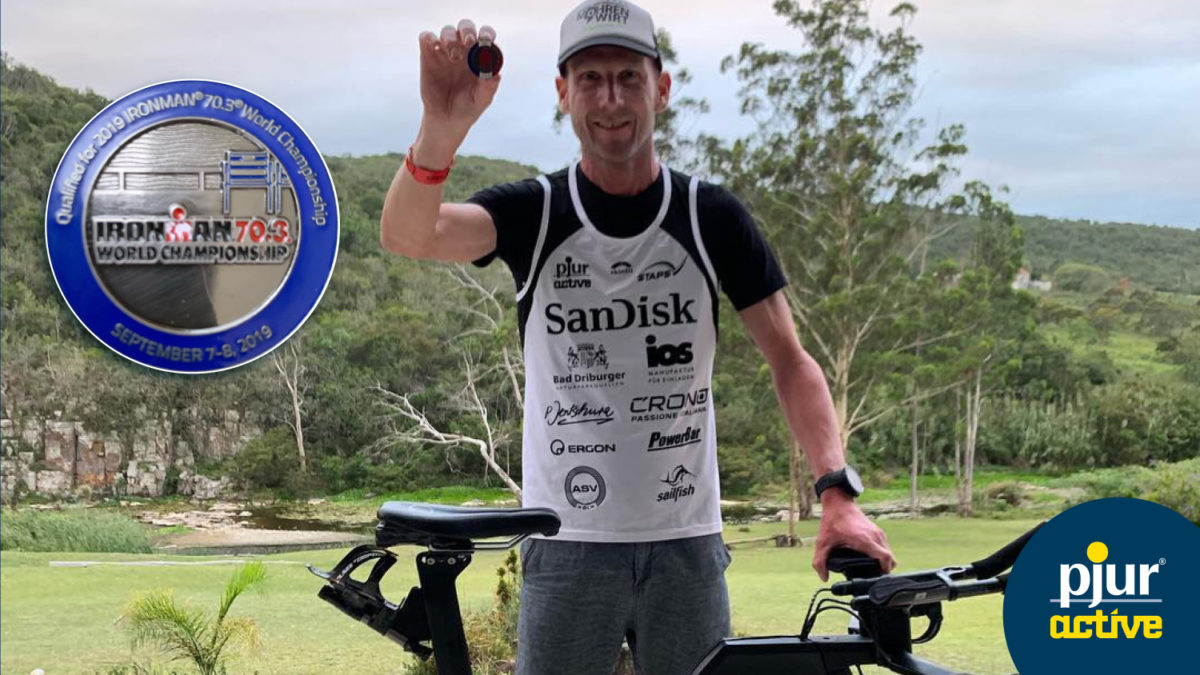 Wasserbillig/Luxembourg, January 2019. pjuractive brand ambassador Elmar Sprink qualified for the Ironman 70.3 World Championship last weekend in the middle distance. The heart transplant recipient and triathlete will join a host of other triathletes to compete in Nice in September.
After a week of training in Stellenbosch (South Africa), Elmar Sprink took part in the Ironman 70.3 in East London (South Africa). His time of 5 hours and 8 minutes was good enough to already secure his qualification. The conditions in which he was competing were less than ideal. The weather created a strong swell in the water and for the cycling, he had to cover a route that took in nearly 1,200 meters of ascent.
Despite these challenges, Elmar Sprink came in 157th out of 1618 participants, securing himself the qualification. He was even a little surprised by his performance: "I only trained indoors during the winter and so I didn't have high expectations for the competition. I even said in a TV interview that I wasn't going to worry too much about my times – then I qualify straight away and have the opportunity to compete in Nice in September. I'm already looking forward to the competition!"
The first heart transplant took place in South Africa in 1967 – which is a reason for Elmar Sprink to feel even prouder of qualifying in the country.
About Elmar Sprink
Elmar Sprink is thought to be the fittest heart transplant recipient in the world. After undergoing a heart transplant in 2012, he now competes again and has already finished multiple Ironman competitions. He is committed to raising awareness about organ donation and supports the German Organ Transplant Foundation (DSO).