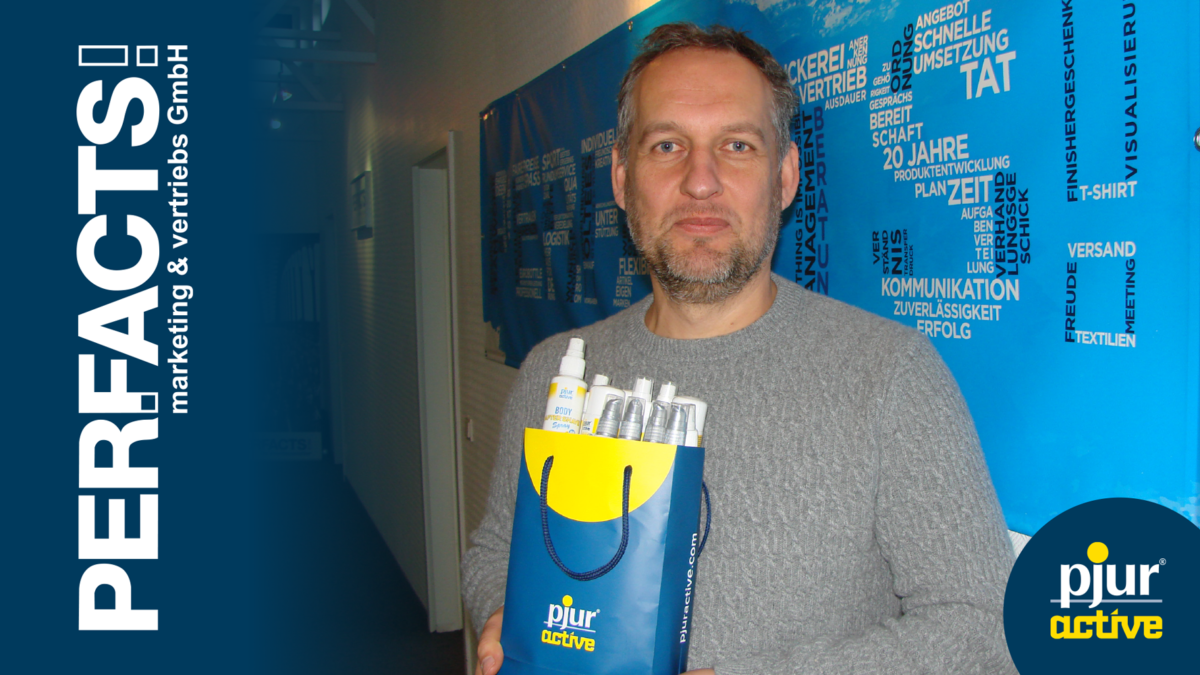 Wasserbillig/Luxembourg, JANUARY 2019. PERFACTS! is pjuractive's new sales partner as of February 2019. The company will be the exclusive distributor of pjuractive products to the German sports retail sector. PERFACTS! GmbH will also represent pjuractive at Germany's most important marathon and triathlon trade shows.
PERFACTS! will primarily distribute the product pjuractive 2SKIN. The company also has partners in many other countries outside of Germany, including France, Belgium, the Netherlands, Italy and Poland. "We expect this to boost sales of our products – not just in Germany but across Europe too. We are looking forward to the collaboration and strongly believe that it will be a great success," explains Marie Weber, Junior Sales Manager at pjuractive.
Martin Ihnow, Managing Director of PERFACTS! (see photo), is also thrilled about the partnership: "pjuractive and its products are the perfect fit for us. We have over twenty years' experience in retail and have already worked successfully with other manufacturers of sporting goods. We firmly believe in pjuractive's products and look forward to distributing and showcasing them."
About PERFACTS!
PERFACTS! GmbH is a family-run company. It has been working with sports retailers, sports associations and key accounts for over twenty years to create tailor-made and own-brand products. The company works with over 500 listed retailers in Germany and Europe as well as many different key accounts, offering them an all-round, dedicated service comprising products and services tailored to individual customer needs.