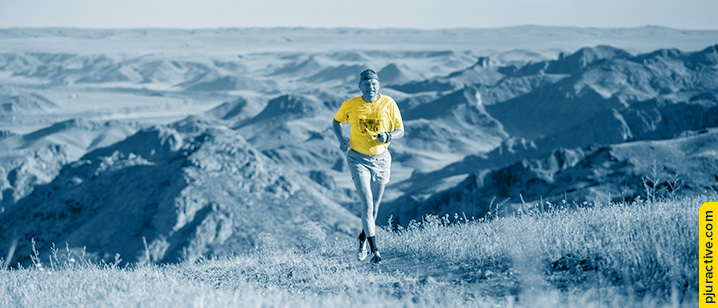 Wasserbillig/Luxembourg, MAI 2015. The "Tengri Ultra Trail" is an extraordinary event in Kazakhstan: People don't run asphalt roads, but up to hills, along green fields and through rocky canyons. There is the possibility to run 10 kilometers (Sprint), 25 kilometers (Trail), and 50 kilometers (Ultra). This year's Ultra Trail took place in Tamgaly Tas valley of the river Ili, 100 km from the megacity Almaty in south-east of Kazakhstan.
pjuractive was on place and handed out to the grateful participants. "Tengri Ultra 2015 was the first ever trail running event held in Kazakhstan that attracted international athletes and participants as myself. I was so pleasantly surprised to see and use pjuractive 2SKIN for the first time during my 50 kilometer Ultra run. I usually have a really serious problem when it comes to chaffing but after applying the product before the race, my skin felt smooth and comfortable the entire time", said Fion Chan from Action Asia.
About pjuractive
Immediately after application, pjuractive 2SKIN forms an invisible protective film on the skin of the thighs, forearms, feet or hands. The film reinforces the cell structure of the skin and distributes high pressure and strain over larger areas. This increases protection against chafing, blisters, or other uncomfortable skin irritations. And, unlike regular creams and sticks, it allows the skin to breathe. pjuractive 2SKIN is dermatologically tested, free from devitalizing skin emulsifiers, and is water and sweat resistant.