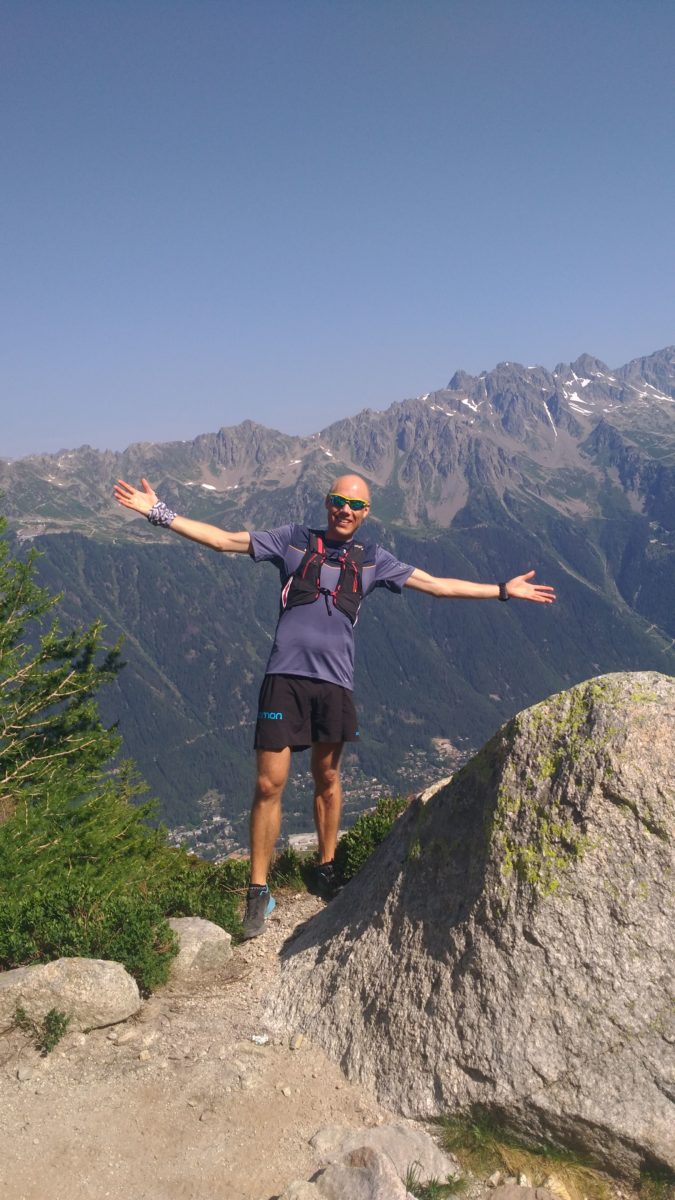 Our brand ambassadors Marcus and Matthias Baur took part in the Marathon du Mont Blanc on June 25. The marathon is held every year in Chamonix and takes participants on a route through three countries: France, Italy and Switzerland. On their way around the Mont Blanc massif, participants get to see seven valleys, 71 glaciers and 400 mountain peaks. This year's marathon event was held from June 22 to 25. Athletes could choose from the following distances:
80 km run
42 km run
23 km run
10 km run
The Baur brothers took part in the 42 km race on June 25. They sent us a brief report that sums up their experiences:
Matthias and I took part in the Marathon du Mont Blanc last Sunday. It was an amazing trail run, covering a distance of 42.5 km with 2,750 m of ascent and 1,700 m of descent on challenging off-road terrain. The race got underway at 7 a.m. The starting line was packed with top athletes; or to be more precise, almost all of the world's best were lined up and ready to go. This included the world's best trail runner Kilian Jornet and other giants of the sport such as Max King from the US, Tom Owens, Marc Lauenstein…the list was endless. We were told from the beginning that finishing in the top 100 would be a huge success in a race of this caliber. You've also got to remember the countless really strong "no name" runners, from countries like France and Italy 🙂 So our goal was clear: get into the top 100 🙂
As it turned out, we were more than happy with our results at the end of the race. I placed 23rd overall. My time of 3 hours and 45 minutes even meant I was the first German to cross the line in this field of top international athletes. Matthias finished seven minutes later, which put him in 30th position. In terms of our goal of finishing in the top 100 from a field of over 2,000, we can safely say: Mission accomplished 😉
Once again, we have to thank pjuractive. Blisters and chafing have become a thing of the past since we started using 2SKIN in training and, most importantly, in competitions. We rub the gel all over our upper bodies (chest, shoulders, back) before every run. In other words, on all areas that come into contact with our running backpacks. 2SKIN has made our running backpacks much more comfortable to carry. It eliminates rubbing and chafing even over very long periods of time. In fact, 2SKIN keeps working even when we sweat heavily or when we run in rain – like we did on Sunday. We're really impressed, especially when we look at some of the other runners' bodies when they take off their shirts at the end of a race.
And it's the same for our feet. No blisters or chafing at all on the balls or soles of our feet. It's perfect! Which is just what we need because these are crucial factors in any race. Small annoyances can easily turn into big problems and can sometimes even decide the outcome of a race really early on. We're really happy with 2SKIN and always recommend it to others.
The Baur brothers also sent us some pictures from the race: