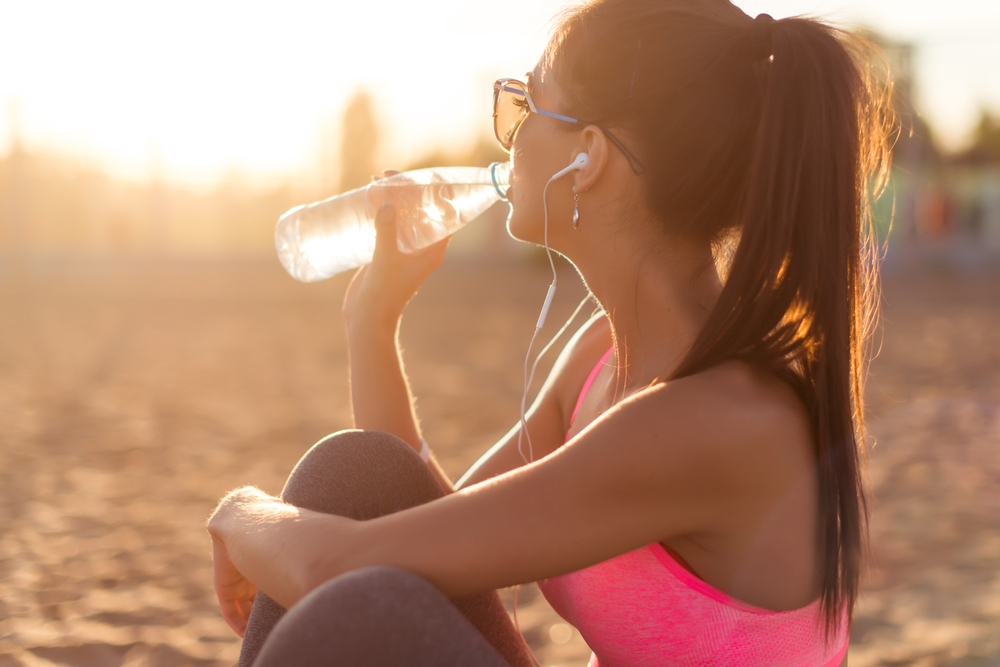 Runners know that nutrition and water will be required when they are out and about, so they need to equip themselves accordingly. To do this right runners need to choose suitable running hydration packs that will not only carry their water, sports drinks and food but also other items such as cell phone, gloves, or a light weight jacket.
Other than running shoes, running hydration packs are one of the main expenses runners can have for their endurance sport. Different types of packs offer different features and choice can be based on the runner's body as well as their own individual needs.  Running hydration packs offer a simple yet effective way to always have a water bottle around your waist or in a backpack.
Buying Running Hydration Packs
Many athletes and outdoor enthusiasts have found themselves switching from traditional water bottles to hydration packs. These highly compact packs do present many advantages over traditional water bottles. With advances made in technology, today's sports hydration packs offer constant improvements and ease of convenience for users.
Running hydration packs are designed for easy appliance and have become the mainstay for many outdoor activities. Hydration packs are available as either removable packs that may be inserted into any backpack, or an as integrated system where it forms a backpack itself. Of these, removable packs may possibly be recommended for hikers who may need to stop and hydrate themselves repeatedly over the course if their trail. But for others like bikers, runners, and individuals involved in various aerobic activities, the integrated hydration pack is the way to go.
The best hydration packs for running are created lighter and less bulky so as not to impair the movement of the runner. These hydration packs go on the runner's back and provide an easy way to carry their essentials and other gear. Integration packs also allow the runners to hydrate themselves without having to stop and disrupt their pace.
Trail runners usually use a waist pack or a small hydration pack. These packs often feature compact dimensions and stability and are considered a good fit for runners who do not favour carrying additional weight.
Using Hydration Packs for Running
Whether the hydration pack is removable or integrated, all come with a tube that is positioned within the reach of the mouth so that the runner may drink from the pack at any time. The drinking tube is essentially a very long straw that is connected to the container carrying the water. This feature of the running hydration pack permits the runner to take in small amounts of fluid while still engaged in their activity and provides the opportunity of continuous hydration during their run.
Runners and other athletes want their hydration packs to be easy and convenient to access and use the water when needed. Having that easy access to water naturally inclines runners who carry running hydration packs to drink more frequently than others who may be carrying a water bottle.
Given the different sizes and styles available, runners can choose a pack that best meets their needs.  Hydration packs for running allow runners to carry a sufficient amount of water all the while keeping it cool. Experts recommend drinking 7 to 10 ounces of water every 10 to 20 minutes during exercise. This is in addition to the amount of fluid intake prior and after the workout session, but is a good estimate for runners to figure out what type of hydration pack they need when going out for their routine runs.
Cleaning and Maintenance of Running Hydration Packs
Hydration packs are extremely durable and will not damage or leak easily. The material used in water reservoirs is selected for its strength and flexibility. In fact, the actual water bag or reservoir inside the pack may also be frozen when needed and proves to be one of its finest features. On extremely hot days, the water may be frozen inside the bag as it melts out on the trail, the runner is guaranteed some nice cold water while running.
When filling the running hydration pack with water alone to meet hydration needs, the maintenance will be relatively easy. It is advised to clean out the water bladder every time after use to keep it clean and bacteria free. However, repeated use will warrant some slightly serious cleaning tactics. Occasionally the water bladder may develop mould and other debris and require proper cleaning and maintenance.
For running hydration packs that carry sports drinks or fluids other than water, the cleaning demands will be greater. Here the issue is not simply cleaning the water reservoir but also making sure that any sugary residue is also removed completely.
Common solutions to hydration pack cleaning woes typically include cleaning tablets, a mixture of baking soda and lemon or vinegar as well as a bleach solution. However, while cleaning with a bleach solution may result in a cleaner and brighter looking reservoir, there may also be a strong bleach odour left in the reservoir. It is recommended that a bleach rinse is followed with a baking soda and lemon rinse to rid the water reservoir of its bleach remnants.
Some running hydration pack manufacturers also sell cleaning kits for their products. Typically these kits contain essentials like different brushes for easy cleaning, cleaning tablets as well as hangers and drying kits to help with proper cleaning of the hydration pack.
What is your experience with running hydration packs? Comment below!