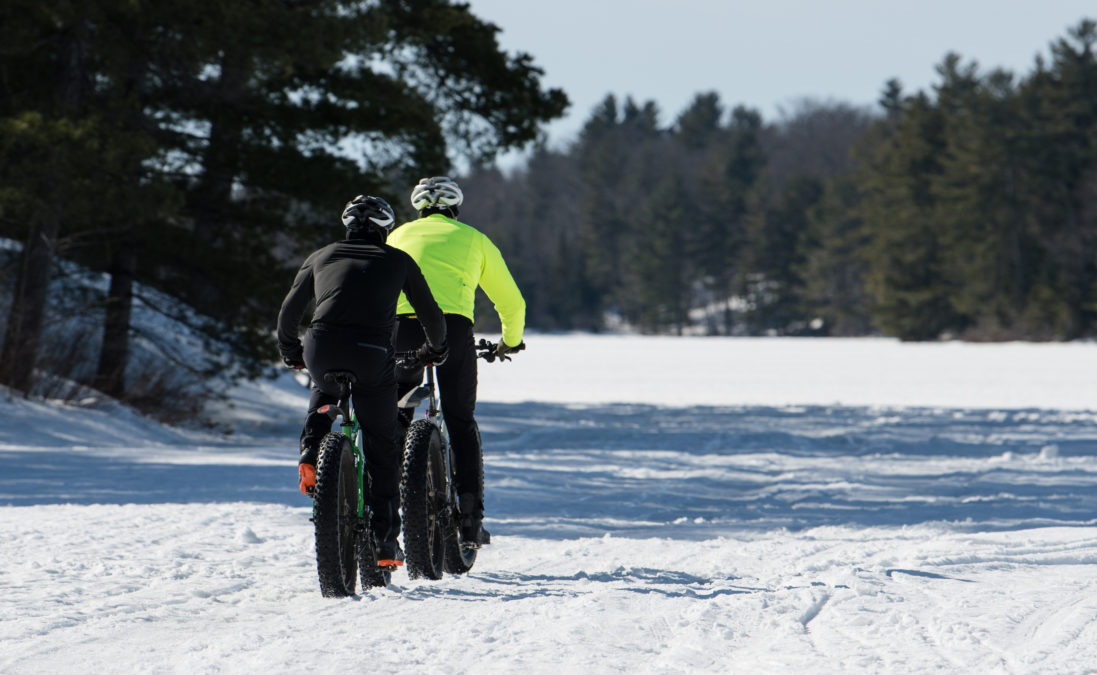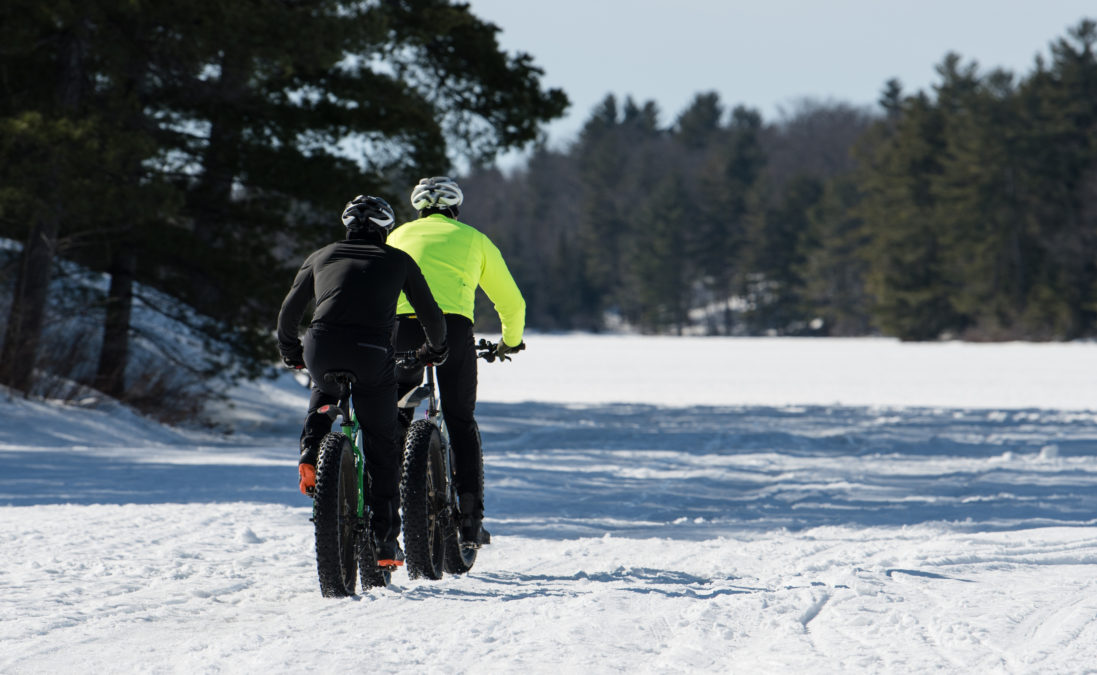 Whilst we've already taken a look at running in winter in another article, this article deals with cycling in winter at cold temperatures. Although many people prefer to ditch their bikes during the winter, by taking a few factors into account you can definitely get out and about on your bike in the winter too. Here at pjuractive, we've gathered together the most important tips for cycling in winter.
Tips for cycling in winter
Make sure both you and your bike are reflective to ensure you are as visible as possible. Unfortunately, all too often drivers fail to see cyclists in winter, especially when it is dark and rainy. We all know how that ends. To make sure it doesn't come to that, not only should you wear reflective sports clothing in winter, you should also make sure your bike has appropriate equipment: it is important to fit reflectors on the front, on the rear and in the spokes as well as on the pedals to ensure that both you and your bike are easily seen in the dark. And it should go without saying that your bike must have both a front and rear light to be roadworthy in the first place 😉
When choosing sports clothing for winter, you should make sure that the outer layer – your jacket – is both windproof and waterproof. It is also recommended that you go for the onion look. This allows layers of air to form between the different layers of clothing, acting like insulation and having a warming effect.
Gloves are recommended when cycling in winter. Your hands barely move for the whole time and become cold quickly as a result.
It's important to wear a helmet, not just to protect you from injury. You can also attach an extra light to it, which not only helps you see the path ahead better but also means everyone else can see you better too.
It can also be worth wearing protective glasses as well – depending on whether or not you are bothered by relative wind. The faster you ride, the more unpleasant the cold of the relative wind can be in your eyes.
You need to take extra care of your bike in cold temperatures! The wet, the dirt and even the salt left all over the road by the gritters can all attack your bike. So it's important to clean your bike regularly. You should also clean the chain and gears regularly. This will prevent them freezing up at cold temperatures. It's also a good idea to keep your bike inside overnight so it doesn't get damaged by the cold weather.
It goes without saying that it isn't wise to ride the same bike in the winter that was so perfect for cycling in the summer months. It is important to make your bike fit for cycling in winter instead. This includes making sure you have well-functioning brakes and a good tread on your tyres. This can help reduce the risk of a fall. There are also specialist winter tyres for bicycles. Although it isn't mandatory to fit winter tyres on bikes, it may be worth considering getting some, especially if you intend to cycle a lot in winter.
If you don't want to purchase winter tyres, you can simply reduce the air pressure in your tyres slightly too. This will increase the area of the tyre surface that is in contact with the ground, which makes for a more comfortable ride. You must make sure that your tyre pressure is above the minimum stipulated for your tyres, however.
You should also adapt your riding to the conditions in winter. Go more slowly and more carefully than in summer. Even a leaf on the road can result in an accident if you brake sharply. So you should always be looking a long way ahead whilst cycling in winter and leave enough space between you and other cyclists, cars or pedestrians.
In addition to adopting a more cautious riding style, reducing the height of the saddle slightly can also help to keep you even safer. You will be closer to the ground and will be able to dismount very quickly if need be.
When there is snow or ice, the roads are usually cleared but unfortunately the cycle paths are too often neglected. If in any doubt, you're best off switching to the road before you injure yourself on an icy cycle path. After all, it is no longer compulsory to use the cycle paths in winter if they have not been cleared.
As already mentioned in our article on running in winter, it's important to pay attention to your breathing when cycling in winter. You should inhale through your nose to allow the cold air to be warmed up sufficiently. It can also be worth wearing a scarf or shawl pulled up over your mouth, as that takes the edge off the cold air you breathe in.
In addition, you should also warm up a little before your next bike ride in cold temperatures. Stretching exercises can be a good idea here. This is important to minimise the risk of injury.
Follow all these tips and you will be able to get from A to B on your bike in winter – and usually stress-free too, since there are far fewer cyclists out and about in winter than there are in the summer, meaning you have the cycle paths largely to yourself. Even better, right? From the team here at pjuractive, we hope you enjoy cycling in winter.