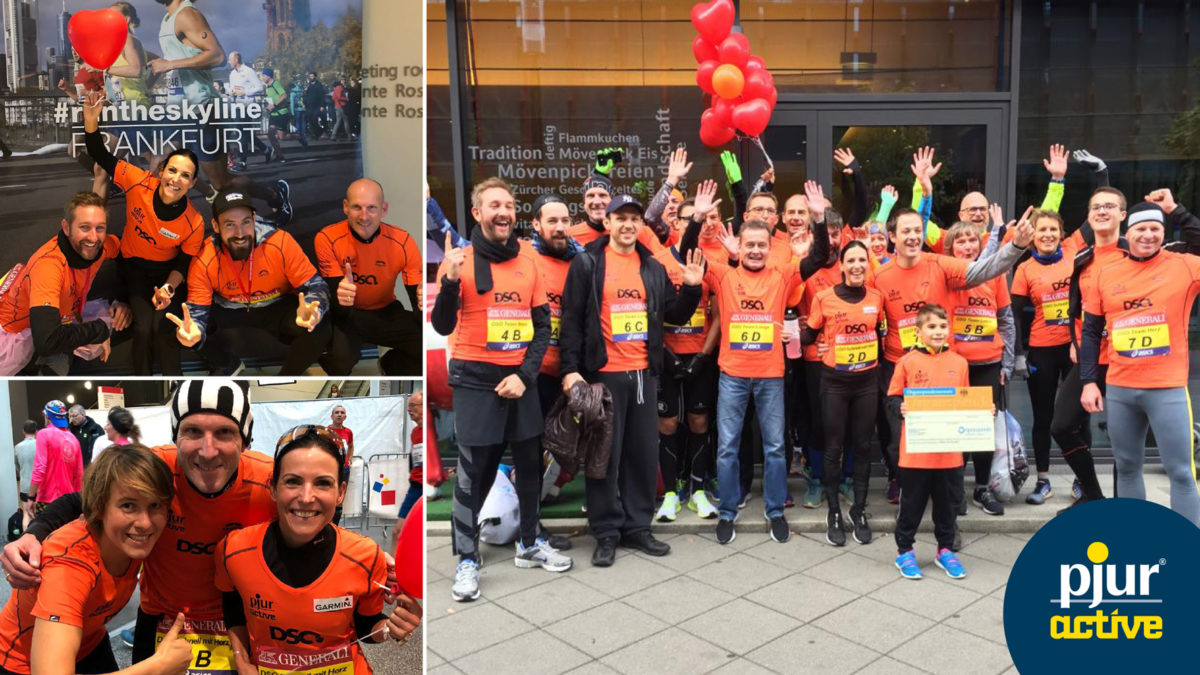 Wasserbillig/Luxembourg, November 2018: The team featuring pjuractive brand ambassador, heart transplant recipient and Ironman finisher Elmar Sprink along with former pjuractive brand ambassador and 45-time German champion Sabrina Mockenhaupt finished fourth overall in the Frankfurt Marathon (FFM) and first in the mixed team category. pjuractive supported Elmar Sprink and his team and thereby also the German Organ Transplant Foundation (DSO).
Elmar Sprink's team ran in aid of the German Organ Transplant Foundation and included two other well-known runners, Jannik Arbogast and Maya Rehberg. Under the name "DSO Team Schnell mit Herz" (Team DSO: Running fast with all our heart), the team achieved an impressive sporting feat and also raised awareness of transplantation – a topic that is particularly important to Elmar Sprink: "I'm delighted to be competing with such great runners while at the same time raising awareness about organ transplants. After all, I wouldn't be able to run today if it wasn't for my donor heart."
In addition to the "Schnell mit Herz" team, five other teams were running in aid of the German Organ Transplant Foundation (DSO). This charitable organization coordinates organ donations in Germany and is committed to ensuring that as many transplants as possible take place.