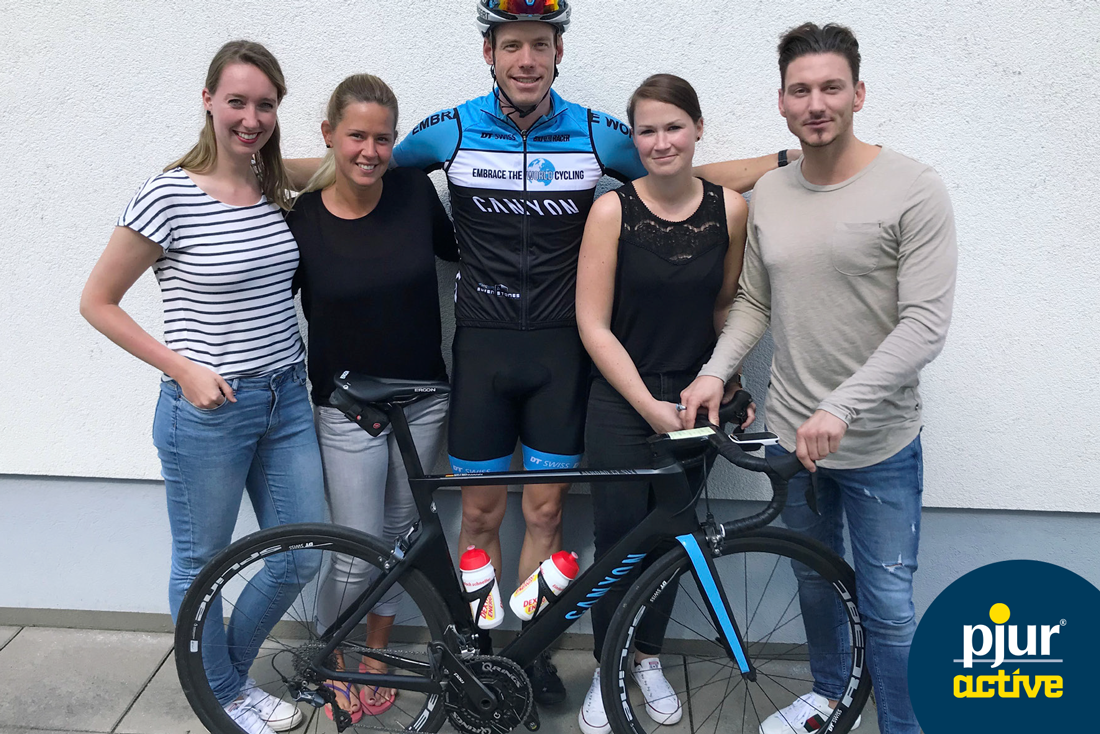 Wasserbillig/Luxembourg, JUNE 2018. Peter Schermann became a new brand ambassador for pjuractive in May. The former German amateur mountain bike half marathon champion and current German vice champion in cross duathlon (AG) is the latest addition to pjuractive's large team of ambassadors.
"We are delighted to welcome Peter to our team of brand ambassadors. His story and sporting achievements make him the perfect fit for pjuractive," explains Elisabeth Dahmen, Global PR Manager at pjuractive. On Easter Monday in 2017, Peter Schermann suffered a stroke, after which he had difficulties completing many everyday tasks. It took him a long time and a lot of effort to get back on his bike. "The stroke attack was a big shock for me at first. But I gradually fought my way back to competitive sport. All of which makes me even happier to be working with pjuractive. I am completely committed to the brand and use 2SKIN on all my training rides. It's a great help to me. I firmly believe that this collaboration will be a success," says Peter Schermann.
pjuractive continues to support Robby Clemens on his journey from the North to the South Pole. He has already completed the majority of his journey and is currently in Peru. The company has also extended its collaboration with Elmar Sprink. The heart-transplant triathlete and IRONMAN finisher will continue to be part of pjuractive's team of brand ambassadors this year. "I'm looking forward to continuing my collaboration with pjuractive. 2SKIN is a big help in all of my competitions as it allows me to compete without suffering from blisters or chafing," explains Elmar Sprink.
You can find out more about the other pjuractive brand ambassadors at:  https://pjuractive.com/en/testimonials/