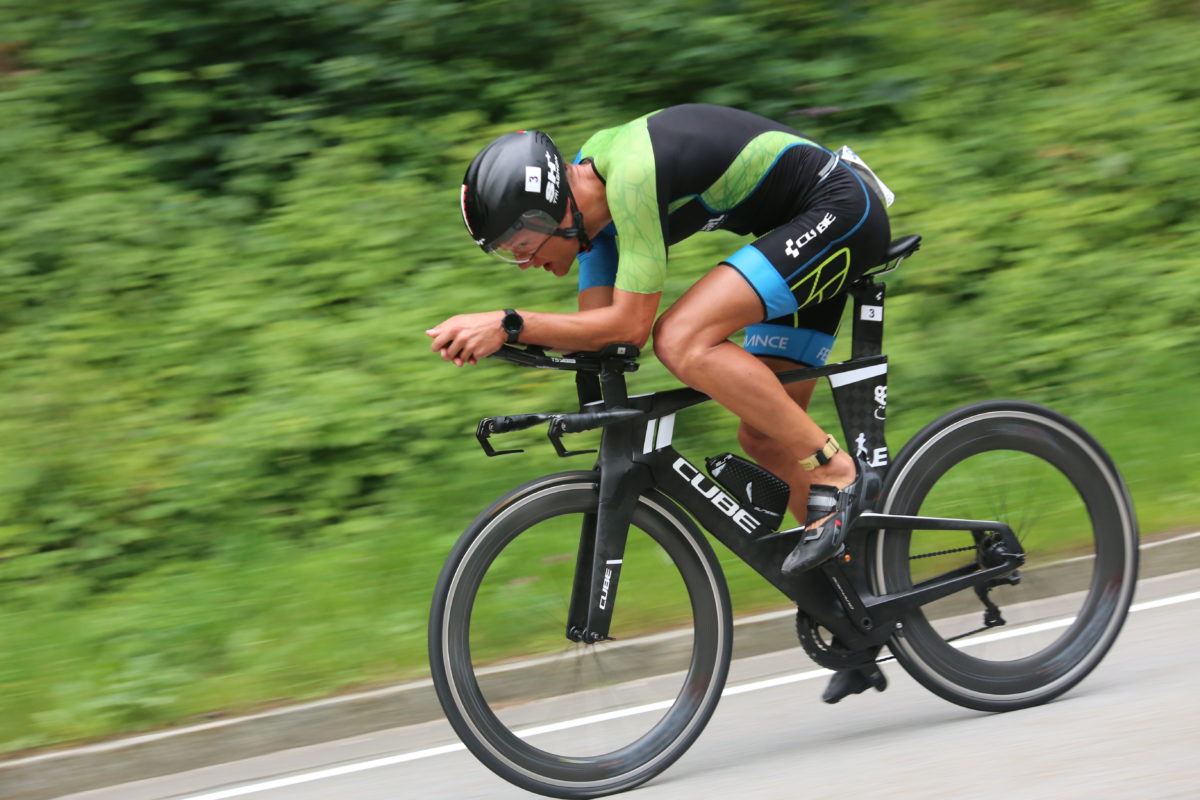 Julian Erhardt has been part of our pjuractive brand ambassador team since the beginning of the year. Since he was 16, he has dedicated himself to triathlons, and today he is part of the Grassau triathlon team. Julian Erhardt discovered the sport he is so passionate about today through his father who is also a triathlete. He prefers the Olympic distance with no slipstreaming approval and the middle distance, he also currently trains at the Lake Chiemsee in the Bavarian Alps. He toughs it out while always true to his motto "Always remember: Pain is temporary!" Julian has racked up several significant achievements along the way. Among others, he was the overall winner of the BASF Triathlon Cup Rhein Neckar 2018 and the 2018 German champion of the Olympic Distance with Slipstreaming Ban in Viernheim. We wanted to get to know more about him so we not only asked him about his training habits, but we also asked him some personal questions: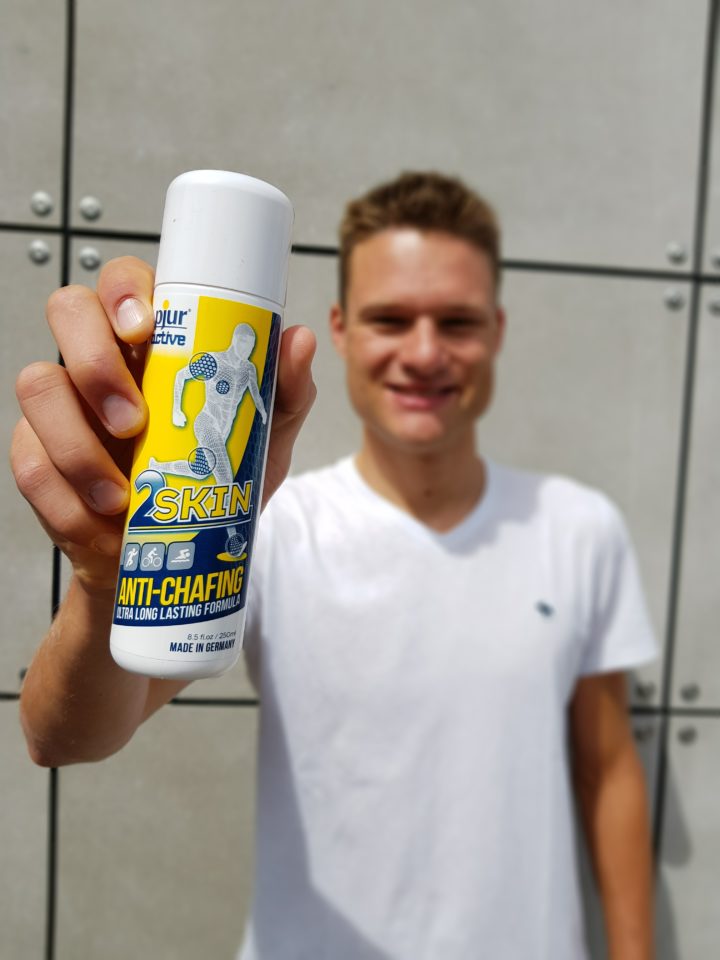 My name is: Julian Erhardt
I was born on: January 09, 1992
I am from: Übersee am Chiemsee
I weigh 75-77 kg.
I am 186cm tall.
I came to triathlons through my father.
I could not train without
My favorite food to eat before a competition is oatmeal with almond milk.
My favorite food after a competition is pizza and/or pasta.
The best running/cycling track is located near my house in Chiemgau with our lakes and mountains.
The song that motivates me the most is: Play from Avicii
My biggest achievement is: 2nd place at the Chiemsee Triathlon Middle Distance 2016 and overall winner at the BASF Triathlon Cup Rhein Neckar 2018
My training tip: Find like-minded people and a beautiful track, and bring a lot of variety to your training sessions.
This is what I do to motivate me: Visualize goals and listen to music.
pjuractive 2SKIN helps me during training because ever since I have started using it, I haven't had any more problems with chafing, which means I can concentrate on my training better.
The thing I appreciate the most about 2SKIN is that it is odorless and I can use it in all 3 disciplines during the triathlon.
I use 2SKIN primarily on the following areas of the body: Under my underarms, around my neck, and on some parts of my feet
Up until now, my athletic achievements have been: 2nd place in the Chiemsee Triathlon Middle Distance 2016, overall winner at the BASF Triathlon Cup Rhein Neckar 2018, German champion of the Olympic Distance with Slipstreaming Ban in Viernheim, and 6th place in Challenge Davos 2018
My athletic goals this year are: To continue to improve myself and perform consistently during the season. The higher the ranking, the better it is. 😉
We are delighted to follow Julian on his journey and are crossing our fingers for all of these competitions. On June 29th and 30th, pjuractive will be supporting the triathlete while he competes in the Chiemsee triathlon. You can look forward to Julian Erhardt's report on how he experienced the days prior to the competition, the competition itself, and the days afterwards. Click here to read the report: https://pjuractive.com/en/blog/chiemsee-triathlon-live-report-by-pjuractive-brand-ambassador-julian-erhardt/
Do you already know our brand ambassadors, the Baur brothers?
You might also be interested in