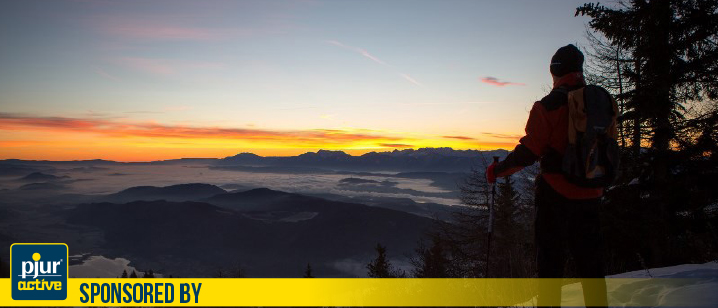 Wasserbillig/Luxembourg, MARCH 2017. Robby Clemens is an extreme sportsman and motivational coach – now, that is. Earlier in his life he was overweight and addicted to alcohol and nicotine. Just before he passed the point of no return, he took up running. At first it was just a couple of kilometers; he then went on to complete half marathons and marathons. In 2007 he ran over 13,262 kilometers in 311 days through 27 countries in four continents – once around the world. In April of this year he will begin his new adventure: from the North Pole to the South Pole on his own two feet.
pjuractive is offering support to the 55-year old. Robby has already extensively tested the pjuractive 2skin gel, which protects against chafing and blistering under extreme conditions. He has put the product through its paces in the cold storage room of a food company in Thuringa, where he is currently training: "I am amazed. I was previously using wax and tallow – but they freeze at -30°C and go terribly lumpy, whereas the consistency of 2skin stays exactly as it should. It's the perfect product for my running" says Robby.
On 9 April Germany's answer to Forrest Gump will set off for the Russian drifting ice station of Barneo – which is some 100 kilometers away from the North Pole. From the most northerly point of the earth he will then travel to the South Pole via Greenland, Canada and North, Central and South America over the next two years. Tom Hanks, Pink and other stars have announced that they will accompany Robby for part of his tour. The German band Rammstein has also invited him to their concert in New York in June.
"We are looking forward to accompanying Robby on his journey over the next two years. We are fascinated to learn what he'll be experiencing over the next 25,000 kilometers – at any rate, it won't be chafed thighs" said Elisabeth Dahmen, Global PR Manager at pjuractive.
You can find out more about pjuractive and the latest on Robby Clemens on pjuractive.com/mag/robby-clemens/