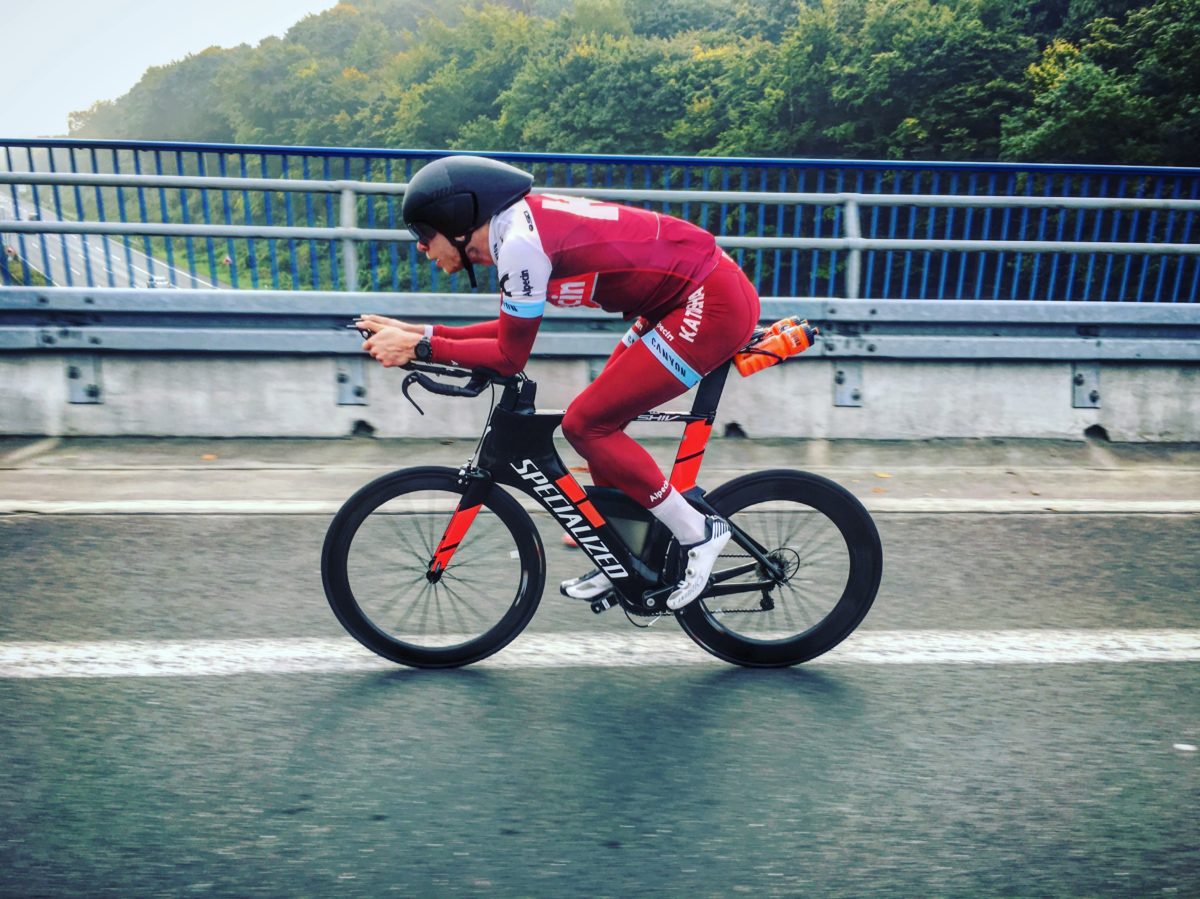 Kai Knies has made a name for himself in the triathlon scene as a bicycle marathon / IRONMAN finisher and an ultramarathon finisher. Just last weekend, he took part in the 24-hour bicycle race at the Nürburgring as an individual rider. In addition to participating in races and training, he is also a student. Kai has been a pjuractive ambassador for some time now. We thought it was high time that we found out more about him:
My name is: Kai Knies
I was born on: February 26, 1990
I come from: Dortmund
I currently weigh 84 kg.
I am 194 cm tall.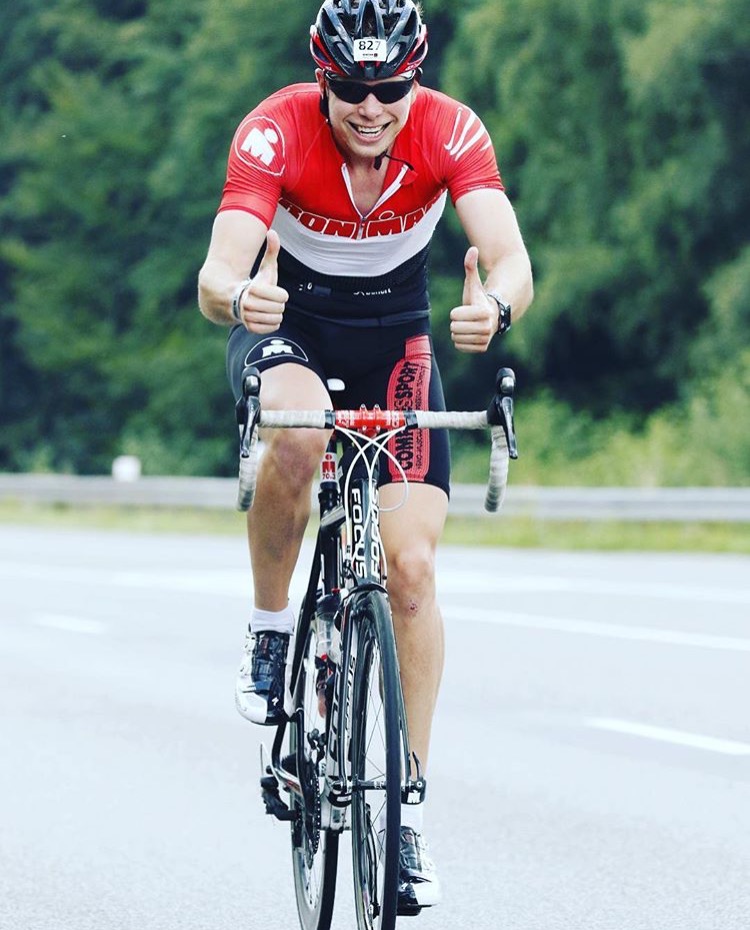 I started doing triathlons because of running training at football. As the goalkeeper, I was always the best runner, which led me to discover new interests. I have always had a very varied training programme and I get really enthusiastic about new things very quickly, so the triathlon was the best alternative for me. I'll give everything a go whether Olympic, medium or long distance. I'm also happy to spontaneously take part in a bicycle race or a trail run through the mountains.
I wouldn't be able to train without a goal. Goals are important as they keep me motivated, but it's important not to set the goals too high. It doesn't matter if it's a short-term or a long-term goal – having a goal motivates me and I know what I'm training for. For me, a goal could involve beating a personal-best time, for example, or qualifying for a specific race or just being able to eat an ice cream in the evening without having a guilty conscience
My favourite food before a competition is definitely bananas with oats and a bit of milk. My stomach can process that really well and it gives me the strength I need for the upcoming race. Drinking a lot in the days before an event is always crucial too.
My favourite food after a competition is pizza. A really good pizza with great toppings gets every triathlete's pulse racing.
The most beautiful running route for me personally is the route from my house to the Phönix lake in Dortmund. It's got a couple of ascents and impressive descents, all against the backdrop of the Phönix lake. The 15 km route is great for a relaxed endurance run or a fast interval.
The song that really gets me moving is We R Who We R. by Kesha. I associate this song with a lot of great experiences and I never get tired of listening to it.
My greatest personal achievement thus far was a 100 km charity run for children in Guatemala City. Running 100 km in one go pushed me more to my limits than any other event so far. To be able to run and do something good at the same time was a great personal experience for me. Apart from this, I always love beating my personal-best times.
My training tip is most definitely to not lose sight of the fun. Don't let injuries or infections get you down. We are only human and have to listen to our bodies. Believe me, you always come back stronger.
What I do to motivate myself: Always make sure I know what my goals are. I love looking for competitions abroad so I can combine travel with sport. It gives you the chance to see countries from a completely different side.
pjuractive 2SKIN helps me train because it allows me to focus completely on my training and protects any areas of skin prone to chafing. To train and compete successfully, you have to be physically fit. But you also have to be psychologically fit. It's great for me to know that I'm not going to suffer from chafing or blisters – it means I have one less problem to think about. So many things can go wrong in a competition. But applying 2SKIN on areas at risk of chafing makes this problem a thing of the past for me.
What I really find great about 2SKIN is that it delivers on its promises every time.
I use 2SKIN in particular on the following parts of my body: Armpits, feet, neck, nape of my neck and groin.
My sporting achievements thus far have been: Finishing a 100 km run, various 24-hour races (bicycle and mountain bike), finishing ultra trail races, qualifying for the IRONMAN 70.3 2018 World Championship
My sporting goals for this year are: Competing in the 24-hour bicycle race at the Nürburgring as an individual rider, finishing various ultras, beating personal-best times and possibly completing another 100 km run towards the end of the year.
pjuractive wishes Kai Knies every success in his future competitions. We'll keep you up to date on his performance ?
Do you already know our brand ambassador, Felix Mayerhöfer?
You might also be interested in