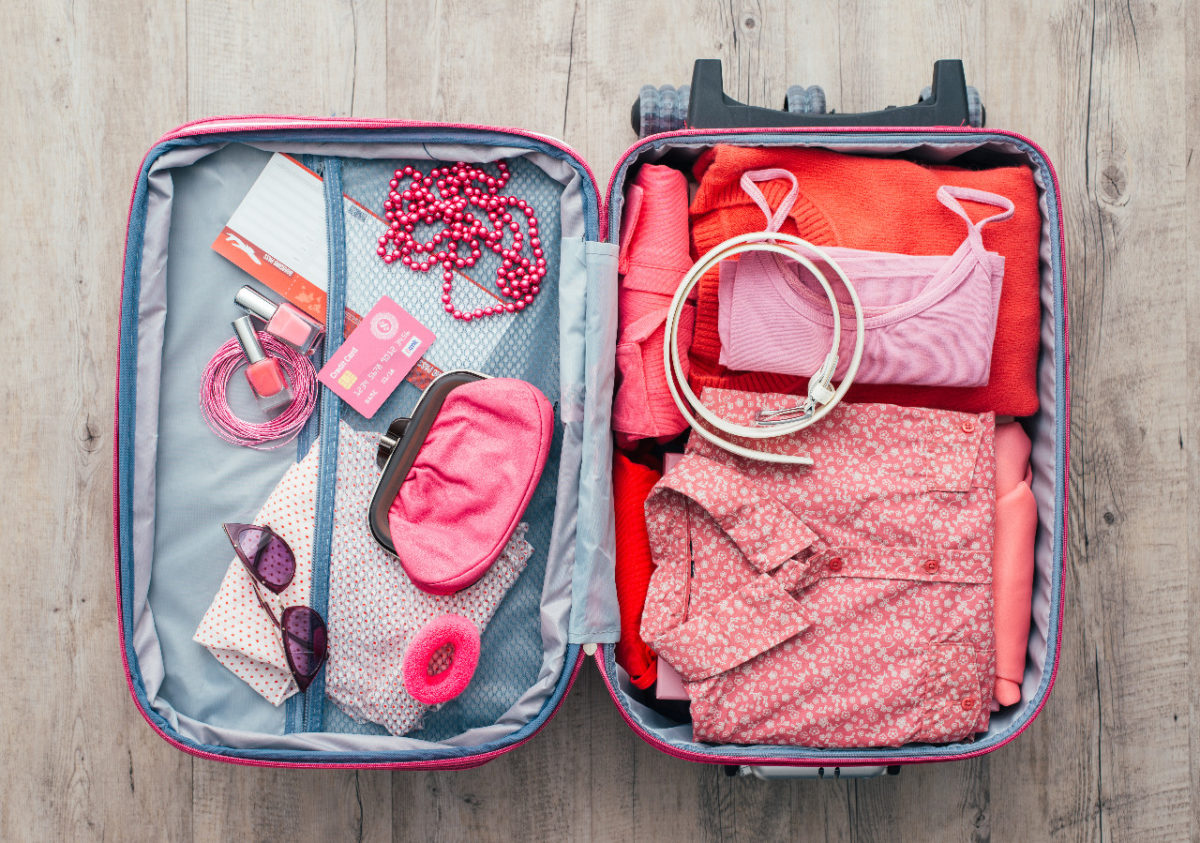 Travel hasn't really been on our agendas in recent weeks, as we've all had to stay home in a bid to contain the coronavirus. Yet slowly but surely, travel is starting to become a realistic possibility again – not just domestically but to foreign destinations as well. While some people can't wait to see the world again, others remain skeptical. We've put together a short list – for now or sometime in the future – of beauty products that should never be missing from your toiletry bag ?
Beauty Products That Belong in Your Luggage
Shampoo and shower gel: Most people will probably have these beauty products in their toiletry bag. After all, washing your hair and taking a shower are part of a normal daily routine. They both come in travel sizes or you can fill a smaller bottle with your favorite product yourself to save space and if necessary meet the guidelines for carry-on luggage.
Toothbrush & toothpaste: This is also a standard part of any daily beauty routine. Like other beauty products, toothpaste is available in travel sizes, and when it comes to your toothbrush, if you use an electric toothbrush at home then you might want to consider using a manual toothbrush again when you go on vacation. It certainly takes up less space. If you're going away with a friend, make sure you talk it over beforehand so one of you can pack the body lotion and the other can pack the toothpaste. That way you'll save even more space.
Deodorant and perfume: We like to travel to warmer countries to enjoy the sun. Often it is so hot there that we're sweating even when we're just lying on the beach. So deodorant is one of the most essential cosmetic products you should have with you. Deodorants also come in small sizes so they don't take up too much space in your toilet bag. And if you go for a deodorant with a fragrance that you like, you can skip the perfume too. If you can't manage without the perfume, you might want to collect small perfume samples. These are usually enough for a vacation and will fit in even the most overcrowded toiletry bag ?
Sun protection: Whether you're going on a beach vacation, a skiing trip, or just a city break, you always need to think about the right sun protection. Though you can always buy sun cream and similar beauty products wherever you're going, you'll usually end up having to pay a bit more – especially if you are in a tourist area. So it's better to be prepared – after all, it's not usually long before you end up out in the sun. When it comes to your face, choose a day cream that contains sun protection. That way you'll have a beauty product that does two things at once and saves space ?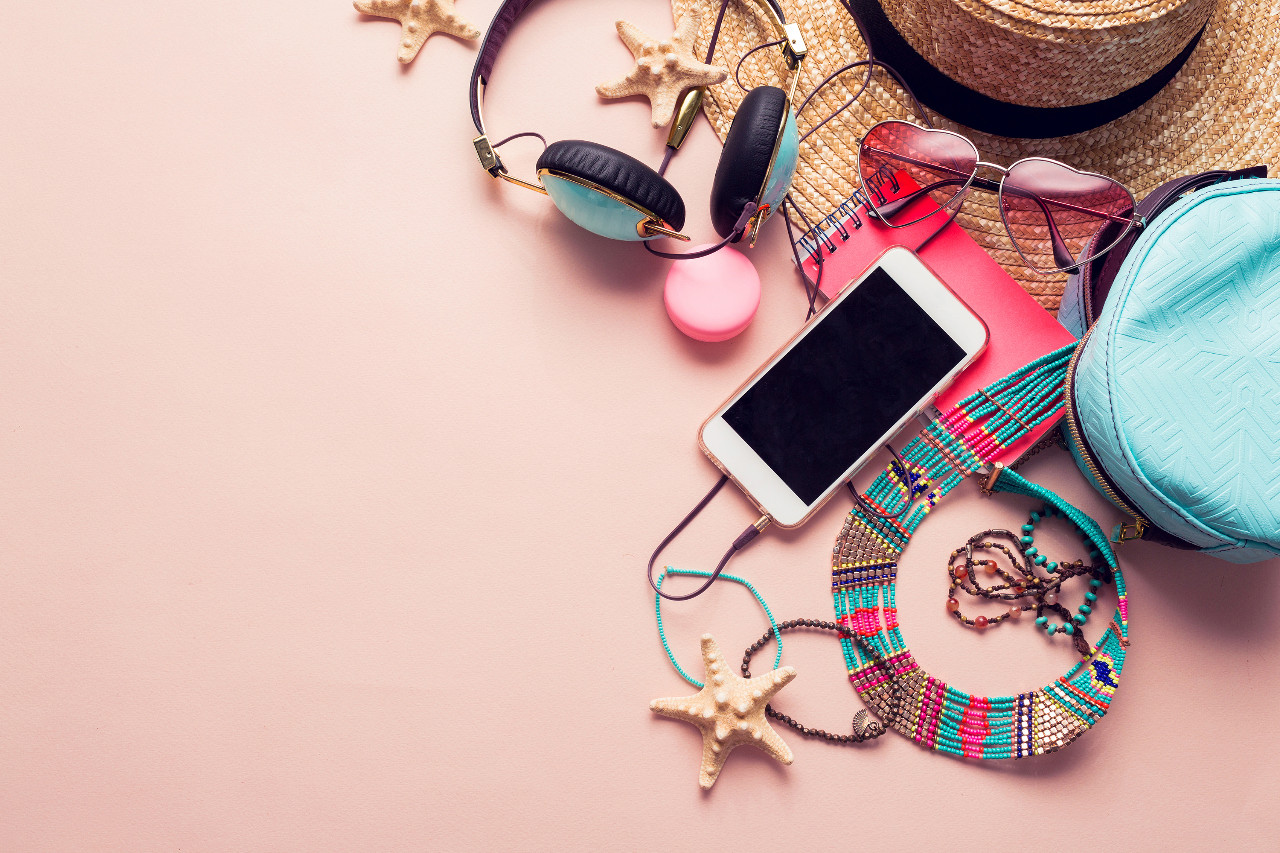 Dry shampoo: Never thought of that before? Well you should do, as dry shampoo will not only let you go a day or two without washing your hair, but it also works well as hairspray. So you'll have another product that kills two birds with one stone.
Body lotion: Even if we wear sunscreen and apply cream regularly, the sun still takes its toll on our skin. It needs even more moisture when you're on vacation. So you should always have a bottle of body lotion in your toiletry bag. It's best to try the lotion out on your hands first ­– that way you can leave the hand cream at home, too ?
Razor: Beautiful, smooth skin is particularly important when we're on vacation. So you should definitely include a razor when you're packing. Some manufacturers even make travel-sized razors to help you save space. If you have sensitive skin, you probably need to think about taking shaving foam or shaving gel as well. Alternatively, you could also use shower gel for a few days instead. You'll probably have some in your toiletry bag anyway ?
Lip balm with UV protection: When we're on vacation, we often forget that our whole body is exposed to UV radiation – and not just our skin. Ultraviolet radiation can also damage our lips, so they need to be protected. And since we ladies like to have some lipstick or lip balm with us at all times anyway, make sure you have one with UV protection for your vacation. That way your lips will automatically be protected from the sun's rays.
Our secret tip – pjuractive 2SKIN: It's something you're probably familiar with: When you're on vacation, you're particularly susceptible to rubbing and chafed skin – in sandals, flips flops, or between your thighs. And since that's something you could do without when you're on vacation, you should make sure you leave space in your toiletry bag for our pjuractive 2SKIN, too. It prevents blisters and chafing. Simply apply to any areas of skin that are prone to rubbing and it protects you immediately, making it a must for anyone who tends to suffer from chafing and blisters from time to time!
In addition to all the beauty products above, the following products may also be a good idea or even essential for you:
Mascara
Make-up
Concealer
Conditioner
Sun protection spray for hair
We don't all need the same beauty products, and everyone has different things that are important for their daily beauty routine. We hope we have been able to help you a little with thinking about the most important beauty products for your next trip. Stay safe and have fun on vacation!