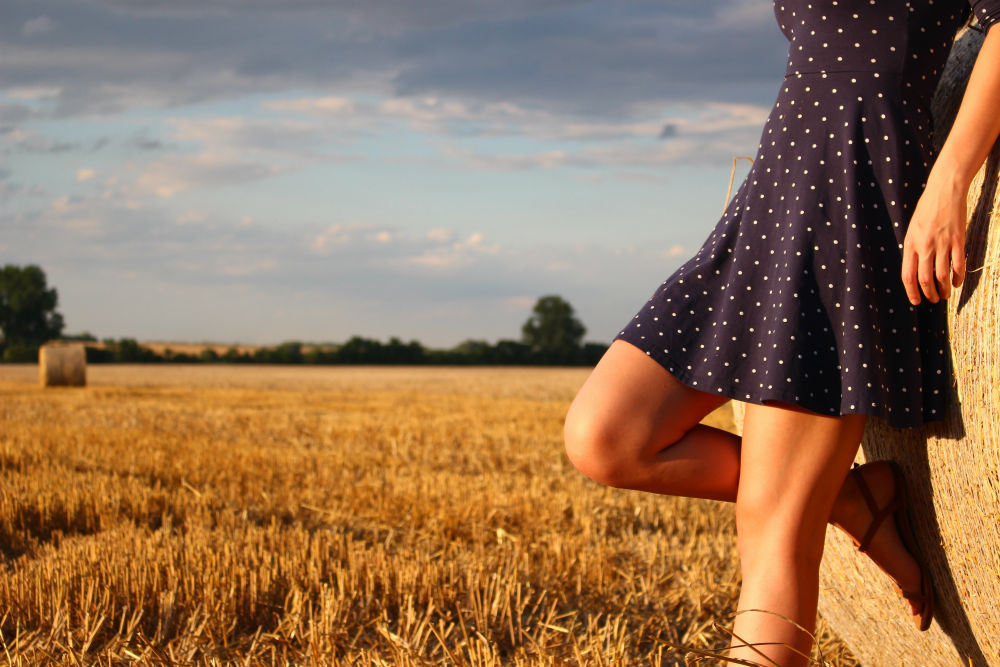 We long for the first warm rays of sunshine and can hardly wait until the first flowers finally start to appear. Yet for many of us, much of our body is concealed under clothes during the winter months. Before spring arrives, we need to get ourselves back into shape. To help you get yourself ready for spring, we've put together a few beauty tips for you to try out at home.
Kick off spring with these beauty tips
Accent colors are back: This may be true in various ways, but from now on, our fingernails and toenails in particular need a little more attention. Most people don't pay much attention to their toenails in winter, but it is particularly important in spring. So how about a footbath followed by a full pedicure? Find out more about how to do it in this blog article. A bit of TLC and the right color can help you welcome the arrival of spring.

shutterstock_789090397

Don't forget your hair: The cold winter air and the air from heating systems will have really taken their toll on your hair. So give your hair a little special attention. A hair mask is ideal, as it provides your hair with the moisture it needs and prepares it for the warmer weather. Many people tend to forget that their scalp can become stressed also, so it would appreciate a little extra attention too.
You'll need to get your sunscreen back on now: Our skin has become unaccustomed to sunlight during the winter. That's why it is even more important to protect it with a suitable level of UV protection. Combination products are extremely handy for this, such as day creams that have a sun protection factor or make-up that also helps to protect the skin from those first rays of the sun that we enjoy so much  – even in times like this, where we are restricted in where we can go, it is possible to catch a few rays. But please only on your own or with those you live with!
Treat your skin to some moisture: The dry air from heating systems is really hard on our skin over the winter months. So it's important to make sure your skin is well hydrated for the start of spring. You can do your skin a favor with a moisturizing serum. A face mask can also be good to give your skin a fresher complexion.
Pay special attention to your knees and elbows: These are parts of the body that are often overlooked in our daily skincare routines. Yet when spring arrives and we can finally start wearing T-shirts without a thick sweater over the top and even dust off our shorts and skirts at some point, that is precisely the time when these areas become important. So let's put plenty of cream on them. Just make sure you use a very mild cream that doesn't place any unnecessary demands on your skin.
Don't just add color to your nails: It can also be helpful to add a touch of color to your eyes and lips to kiss those dreary winter months goodbye. After all, you're bound to have a few eye shadows and lipsticks lying around at home that probably didn't get used over the winter, right?
Look after your hands: You probably use cream on your hands regularly anyway, but in warmer weather your hands will need looking after differently than in winter. Generally speaking, the most important thing is moisture, so go for a moisturizing hand cream. As summer approaches, we suggest going for a light, non-greasy hand cream.

shutterstock_269582141

Start looking after your legs again: Now hand on heart, how conscientious are you about shaving and taking care of your legs in winter? Like most women, probably not very. But when the first few rays of sunshine start to appear, it's time to get back on track. After all, you want them to be ready to show off as soon as the first warm rays of sunshine finally give you the chance to wear short skirts or shorts again. So now is the time to start getting on with it:
Remove any dead flaky skin from your legs with an exfoliating scrub.
Remove the hair properly – whether you use a razor, an epilator or a permanent hair removal method. If you shave your legs, our pjur med After Shave Spray can help you care for your skin afterwards.
Right now in early spring, our legs are usually anything but nicely tanned. You can get around this with a tinted body lotion or a tanning oil spray.
Change your facial skincare for spring: Our skin tends to need richer creams in winter. Once the days get warmer, you should go back to use a hydrating cream again.
Tinted day cream for a fresh complexion: Does the skin on your face resemble the color of a white wall in winter? Then what you need now is a tinted day cream. It will give you a fresh, radiant look ?
So bring on the spring! We hope you enjoy basking in those first warm rays of sunshine – even if it is on your own or just with those you live with ?