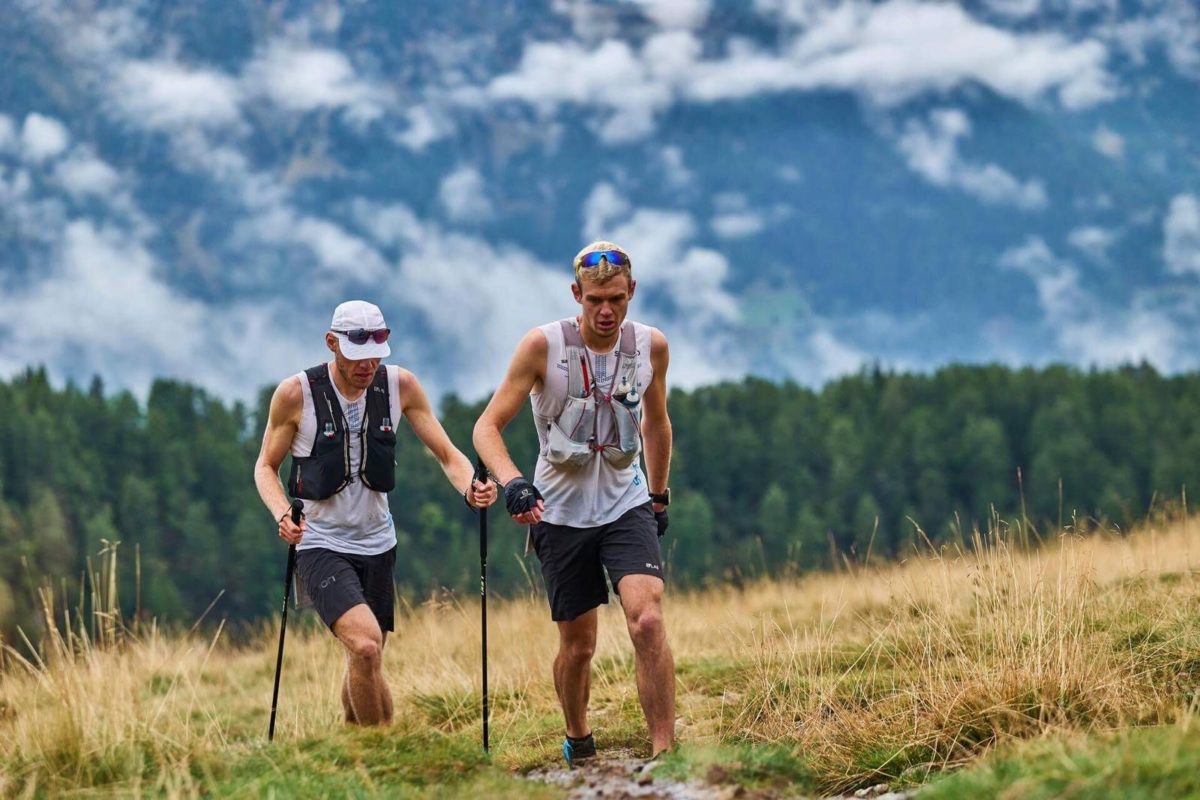 A few words from the Baur brothers about getting started running "over hill and dale"
Trail running is a sports trend that's booming. More and more people are leaving the roads behind and heading out into nature and onto trails. So what do you do? How do you get started? To answer these questions, pjuractive has got hold of Marcus and Matthias Baur – trail runners with plenty of experience in this sport. They reveal everything you need to know about trail running in a few blog posts. First up, it's how to choose your shoes ?
First-hand knowledge – Tips for you from the Baur brothers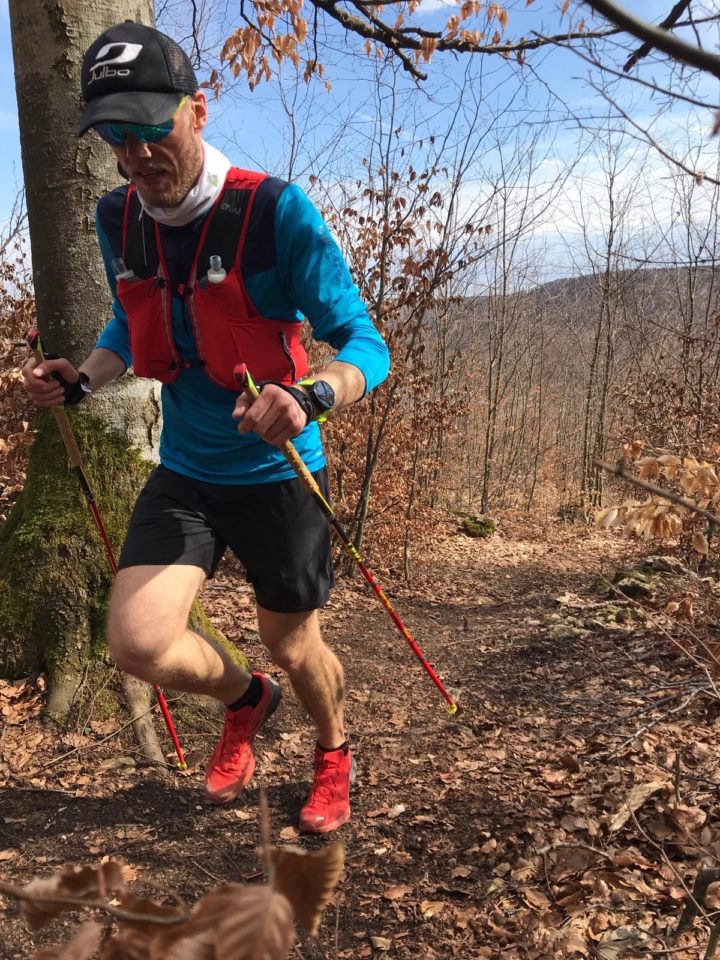 Once you've decided to try trail running, just head to a sports store you trust and buy some shoes with a Gore-Tex membrane, a decent tread on the sole, and bright colors…and you're done! In theory, yes. Running is the epitome of the most natural, most unpretentious form of sport imaginable. Since time immemorial, we have been walking and running through the landscape. Whether to hunt mammoths in prehistoric times, to expand our territory, or simply to get from A to B.
If you look back through human evolution, it's as though we've been made for running in natural terrain. The entire musculoskeletal system, our muscles, tendons, ligaments – everything is designed for it. So why invest money in something that theoretically isn't necessary? If you take a look around the trail-running scene, you'll quickly realize that "modern" trail runners carry a little more equipment with them than "just" those shoes we mentioned. And the clothes they wear no longer have anything in common with the primitive nature of early man.
That's why, in these blog posts we're writing for you, we try to explain why some gadget or other is still worth buying, which equipment you really need to make the switch from roads to trails as easy as possible when you're starting out, and what other things you might want to bear in mind. Let's go…!
Trail-running shoes
The big difference compared with road-running shoes is the sole, which has a (in some cases very) deep tread. When you're running on unpaved paths, you need grip. You can think of it like the tires on an off-road vehicle. The mantra "the more the better" doesn't necessarily apply in this case, though. Beginners tend to start out buying shoes with a very pronounced, aggressive tread as they want to be equipped for running on any surface – however uneven and whatever the condition. When you're starting out, however, an all-rounder with a shallower tread but more lugs will be sufficient. One particularly good entry-level shoe is the Sense Ride 2 from Salomon*, for example. It has everything a genuine trail-running shoe should have (stone protection plate, quick-drying mesh upper, high shaft…), with the advantage that they also feel and behave very similar to a road-running shoe. As a beginner, you generally won't be tackling high-alpine trails in the mountains straight away. You'll probably start by trying out local woodland or narrow hiking trails instead. That's why you need more of an all-rounder rather than a high-end shoe. It's unusual to have trails on your doorstep, too, so you may have to run a few kilometers on asphalt before you can go off-road. Shoes with smaller lugs are more suitable in this case, as they roll well on roads, while still providing the grip you need on trails.
Finally, however, it is important to remember that the way shoes feel when you're wearing them is always subjective. So head to your favorite sports store and try them out.
P.S. Please don't let them fob you off with hiking shoes;-)
*The Baur brothers are also brand ambassadors for Salomon, which is why they like to recommend Salomon products.