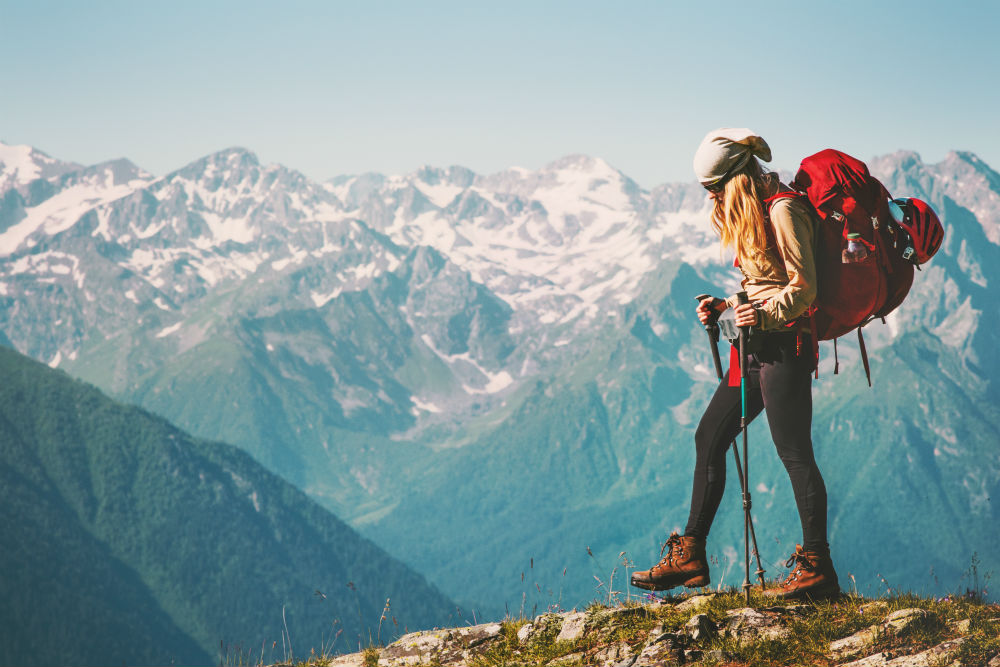 So far, Frank Bauknecht has told you all about what trail running involves and shared his tips on how to run correctly off the beaten path. But do you also know what trail running equipment you should never leave home without? No? Then read on for Franky Bauknecht's top tips.
First-hand knowledge – tips for you from Franky Bauknecht
The right trail running gear – essential items to take with you:
Trail running shoes – type dependent on trail
You should choose your trail running shoes according to the terrain, distance and weather. These days there are specialist shoes for short distances with less cushioning, ones with more cushioning for long distances, and water-repellent or waterproof shoes for running in bad weather. In some cases, the treads on the soles are also designed for different kinds of terrain.
Waterproof clothing – light, windproof and warm – and a hat, scarf, and gloves
When you're on a long run or out in mountainous terrain, weather conditions can often change suddenly. Therefore, it's always important to have appropriate clothing with you.
Spare clothes such as a shirt, trousers and socks
A spare set of clothes is also highly recommended. If you take a long break, have an injury or your transport home takes a long time, you can then put a fresh set of dry clothes on. This will help your body retain heat and protect you from catching a cold and getting ill.
Poles – preferably adjustable as you need different lengths for uphill and downhill stretches
Because different lengths are needed when running uphill and downhill, it is advisable to have variable-length poles. The poles should reduce down to a sensible pack size to allow you to stow them away in or on your backpack when you're not using them.
Backpack with hydration bladder or water bottles, with weight well distributed
A backpack is always useful for storing whatever you take with you. It's vital to make sure you have enough liquid at all times. That's why a hydration pack with incorporated storage is the best bet for trail running.
First aid kit with rescue blanket
There's always the possibility you could get injured when you're running in difficult terrain. It's a good idea to carry a first aid kit with dressings and plasters. You should also have a foil rescue blanket with you at all times, as you cannot assume that help will come straight away. What's more, the weather can change too.
Enough food and drink, cell phone and map
Food and drink are extremely important on long tours, so it's better to make sure you take too much than not enough. Otherwise, you run the risk of getting dehydrated along the way. Safety should always come before trying to reduce weight. You should also tell someone where you're going and roughly how long you'll be away. A cell phone and map are important paraphernalia you should have with you.
Whenever you're doing something fun, your health should come first. And always remember: when you're running on trails or in mountainous terrain, it's very different to going for a run around the block!
With Franky's checklist of trail running gear, you're ready to go ? Have fun!
Source: SPORT education/events, Frank Bauknecht