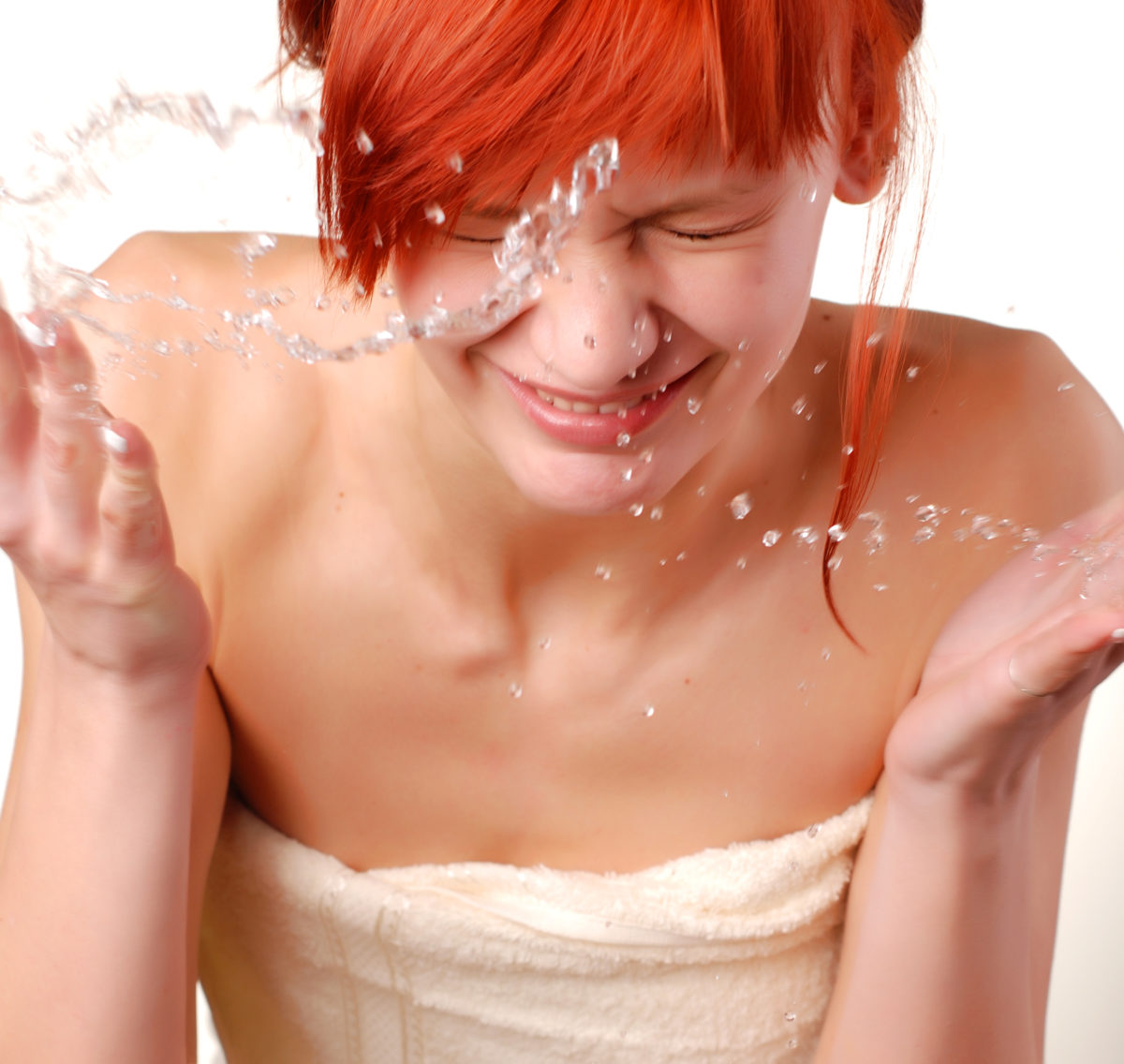 Especially now when the weather is cold, our skin needs special care. But not all skincare is created equal and a bad daily cleansing routine can quickly result in blemishes. What should you watch out for when it comes to skincare? Which products do you really need for cleansing your face and have you ever wondered about the order you should apply your cosmetic products in? We've put together some great skincare tips for you.
10 skincare tips for beautiful skin
Getting the right consistency is key: If you have oily skin, you're better off with gels for skincare and cleansing. A fluid is ideal for normal skin and oils are particularly good for dry skin.
The order makes all the difference: The first step in facial cleansing is to remove any dirt and traces of make-up with cleansing wipes, pads, or micellar water. This should be followed by washing with a gel face wash. It's also a good idea to use a cleansing lotion afterwards. Exfoliating scrubs and cleansing masks are also good options. You don't need to use these every day, though. You just need to incorporate them into your skincare routine from time to time.

shutterstock_1065235148

Less is usually more: Aggressive cleansing products are not a good idea. They often damage the skin barrier, making it more susceptible to imperfections. That's why you're better off using skincare products that are mild and gentle.
Don't let your facial cleansing routine slide: It may be tempting to tumble from the couch straight into bed, but it is essential to make sure you cleanse your face before you go to sleep. Ideally, following the steps in tip number two. It's not the end of the world if you skip your cleansing routine occasionally. However, it shouldn't become a regular habit, as your skin will unfortunately come to resent it at some point.
Cleanse your face morning and night: If you think it's enough just to cleanse your face in the evening before you go to sleep, you're wrong. Although you don't need to do the entire routine in the morning (because you don't have any make-up to remove in the morning), you should treat your skin by washing with water and perhaps using a gentle cleansing lotion in the morning.
Take care using cleansing wipes around your eyes: Cleansing wipes can be a good way to remove make-up and prevent spots. They are available in a wide range of options for various skin types and applications. The only important thing to remember if you use them is to find ones that suit your skin type and take care around the eye area. Your skin is very sensitive there and can quickly become irritated.
Not all exfoliating scrubs are created equal: A face scrub is a good idea to remove dead skin cells from your skin and stimulate blood flow. Yet not all exfoliating scrubs are created equal. There are gentle exfoliating scrubs that can be used daily. Others, on the other hand, would only irritate your skin if you used them every day. So look closely at what the exfoliating scrub you want to use is suitable for. Enzyme scrubs are better for sensitive skin, for example, whereas scrubs with abrasive particles are more appropriate if you do not have sensitive skin.
The micellar water craze: It has only been available on drugstore shelves for a short time and already micellar water has become a real trend – justifiably so, because dermatologists also recommend using micellar water for skincare and skin cleansing. This is because it is capable of removing water-soluble and fat-soluble residues and also removes any make-up from the skin. It is best to apply micellar water before washing with a gel face wash or cleansing using lotion and a cotton wool pad. Always read the instructions before use, as there are some that you can leave on the skin and others that you have to remove after applying.

shutterstock_1092150323

Wash away any harmful substances and environmental pollutants: We all know we put a lot of dirt on our faces when we wear make-up. Yet many people have no idea that pollutants from the environment also damage our skin. That's why it is especially important to clean our skin thoroughly every evening. Otherwise the harmful substances will remain on your skin and damage it. When cleansing your face, you should therefore opt for skincare products that promise a deep cleansing action.
A toner for good pH balance: If you want to include a toner in your facial cleansing routine, use it before applying any other skincare products. This is because it helps prepare the skin to absorb other products and improves the pH level. It can therefore be the first step in your facial cleansing routine.
Your skin will reward you for regular cleansing and skincare with a better complexion. Whether it's cold or warm outside, it's worth doing something so good for your skin ?