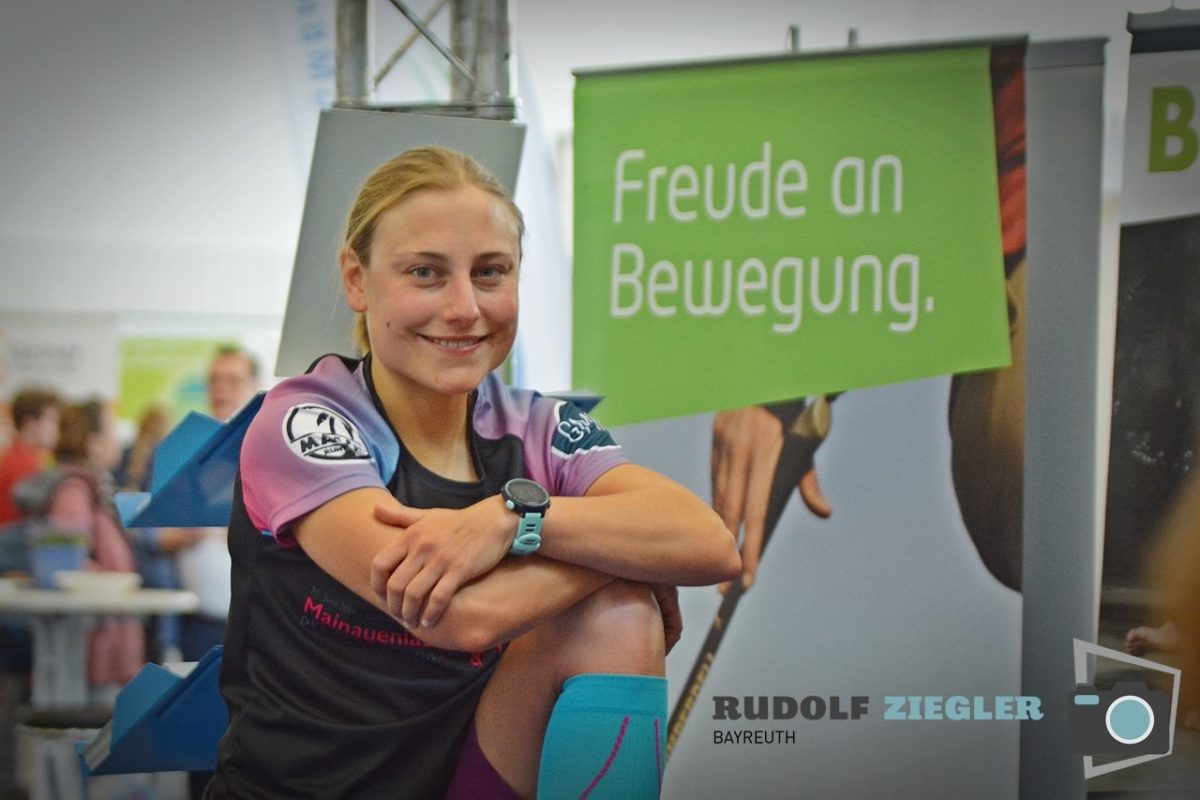 Kristina Sendel from Bayreuth is a brand-new addition to our team of brand ambassadors. Everyone knows her as Tina and she is mad about sport. She teaches at Bayreuth Hospital, is taking training courses in sport, organises swimming lessons for refugees, holds running seminars and in her "spare time", she also takes part in the odd triathlon and other events. We thought we'd ask her a few personal questions so that we, and you, could get to know her a bit better:
My name is: Tina Sendel
I was born on: 27 October 1988
I come from: Bayreuth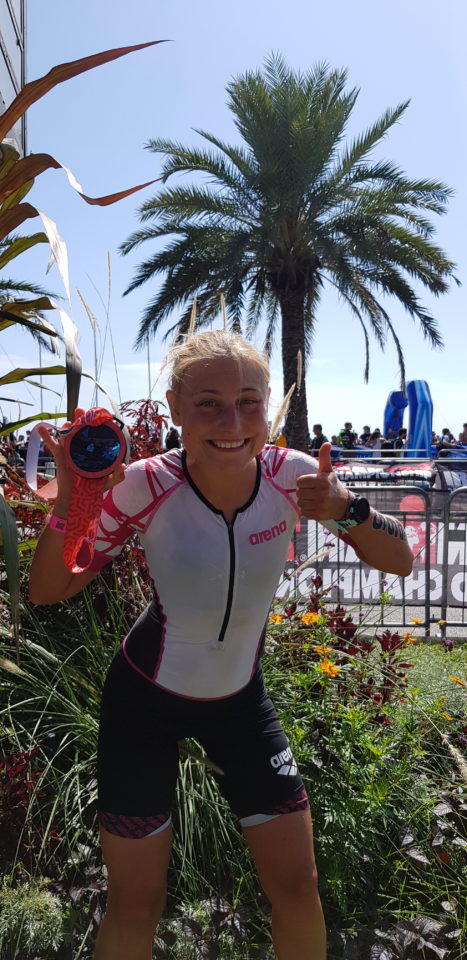 I weigh 54 kg.
I am 159 cm tall.
I got into triathlons, running and cycling because I always enjoyed outdoor activities with friends. I love nature and enjoy taking part in competitive events.
I wouldn't be able to train without: Being healthy.
My favourite food before a competition is: Ice cream, pasta or a salad with salmon.
My favourite food after a competition is: Cheesecake and/or Kaiserschmarrn.
The best running/cycling route: I don't really have one. I'm always discovering new routes and love the variety.
The song that really gets me moving: Don't Stop Believin' (Journey)
My biggest success: European champion in the 2018 long distance in the age category 30-35
My training tip: Never stop enjoying sport!
What I do to motivate myself: Look at photos of events I've been in and, best of all, events that I did with my friends, my club MaliCrew e.V. or my NKD running group.
pjuractive 2SKIN helps me train because I no longer suffer from chafing or blisters.
What I find particularly good about 2SKIN: It helps. Simple as that.
I use 2SKIN in particular on the following parts of my body: Feet, neck and legs.
My sporting achievements thus far have been:
Bavarian marathon female champion 2016, first female in the Würzburg Middle Distance Triathlon 2016, twice first female in age category at the Allgäu triathlon 2016/2018, European female champion at the 2018 long distance in the age category 30-34, qualifying twice for the Ironman 70.3 World Championship (South Africa/Nice), third in age category at Ironman Switzerland 2019, Ironman 70.3 Luxembourg, Ironman 70.3 Kraichgau 2018, Walchsee Challenge 2017, second place overall in a mixed team in the Regensburg Challenge, first female in the Kraichgauman 2017, first female in the Pöhler Triathlon 2017, Upper Franconian female champion in the 2016 Cross Duathlon in Gefrees, first female in the Mainauenchampion Bayreuth 2018/2019 and female city champion, first female in the 2019 10 km Fichtelgebirgslauf, first female in the Park- und Seenlauf Hof, second female in the 12 km Trails4Germany 2019, first female and personal best time in the 2017 Seenlandmarathon half marathon, participation in the New York Marathon 2018, and much more.
My sporting goals for the future are: Qualifying for Ironman Hawaii and the European Championship Challenge Walchsee and to take part in some great events with friends and my running group.
We'll be keeping our fingers crossed for Tina and look forward to working with her 🙂