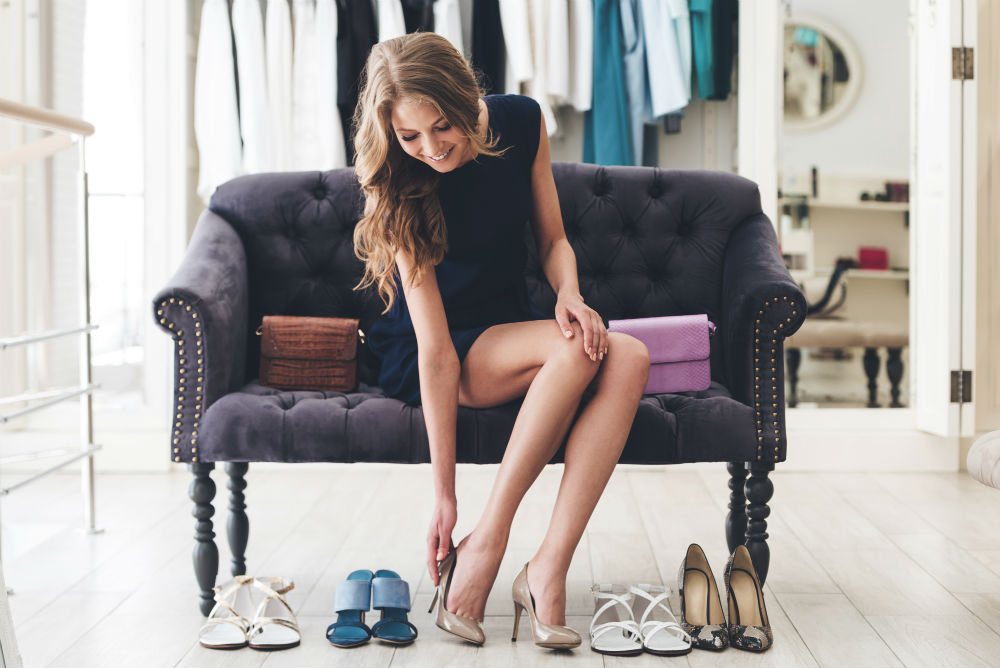 Finally, we can get them out of the closet again and wear them – we're talking about summer shoes. We ladies have several different pairs, and each summer we add some shoes to our collection. After all, there are always new fashions, giving us more and more opportunities to show off our feet in the summer and spice up each of our outfits. But what kinds of summer shoes do women like wearing best?
Summer shoes for women – here are the ones we love
Sandals: This is probably the kind of summer shoe that women have most of in their closets – sandals. They are very easy to define: Sandals are open shoes, which use straps to secure the sole to the foot. There can be a great deal of variety in how the straps are arranged, what material they are made from, and what color they are.
High-heeled sandals: While sandals are usually flat, high-heeled sandals deserve a category of their own. These summery sandals can also be worn under an elegant evening dress, for example. High-heeled sandals also come in a wide range of different styles, colors, and shapes.
Flip-flops: Flip-flops are beach sandals made from plastic or natural rubber, which have a toe-post secure with diagonal straps to give the foot the necessary support. It's easy to see why flip-flops feature in the list of summer shoes women like wearing so much. Yet while they used to be reserved for the beach or the pool, these days they're part of our day-to-day. So it's hardly a surprise that these days they come in countless different materials, colors, and designs. There are flip-flops to match any outfit, and they can even be tucked in a bag easily when you need a spare pair of shoes – just perfect!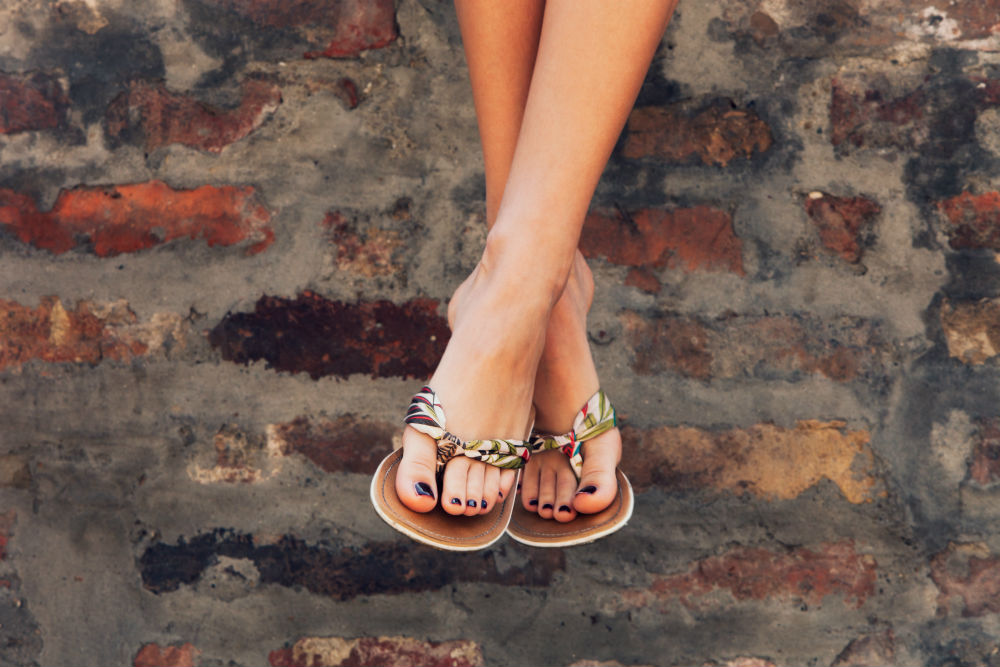 Espadrilles: Somehow, espadrilles always evoke images of southern Europe, and they've become a staple of our closets in the last few years, too. They are perfect for trips into town or for a summer evening, and they're available in a variety of designs, colors, and materials. Many also feature prints or embroidery, making them a real head-turner.
Ballet flats: They may have been forgotten a little in recent years, but ballet flats still go perfectly with elegant outfits without having to suffer in high heels in high temperatures. And these days they come in a vast range of colors, and some styles even have a pointed toe or laces. So ballet flats can be anything but boring!
Sneakers: When we think of women's summer shoes, sneakers aren't the first thing that spring to mind. Yet a dress or shorts can also look great paired with some lightweight, white sneakers, for example. Sneakers can be the perfect summer footwear too, especially if you're out and about in the evening or have a lot of walking to do during the day. They're also ideal on days when there's rain expected.
Mules: There may not be a pair of these in every woman's closet yet, but that's simply because they're relative newcomers on the fashion scene. Mules are shoes that only cover the front of the foot, leaving the heel and ankle exposed. They come in a wide range of different colors and styles. Most don't have a heel, but some come with a mid heel or a small, narrow kitten heel. These are guaranteed to turn heads and will enhance any outfit – whether it's a dress or shorts.
Wedges: If you don't want to make do without a heel in summer but don't fancy wearing a pair of high heels, wedges are the perfect choice. They consist of a wedge-shaped heel, usually made from cork, raffia or wood. This makes them extremely stable, and they're comfortable too. So no woman should have to do without a heel in summer.
Summer shoe trends of 2019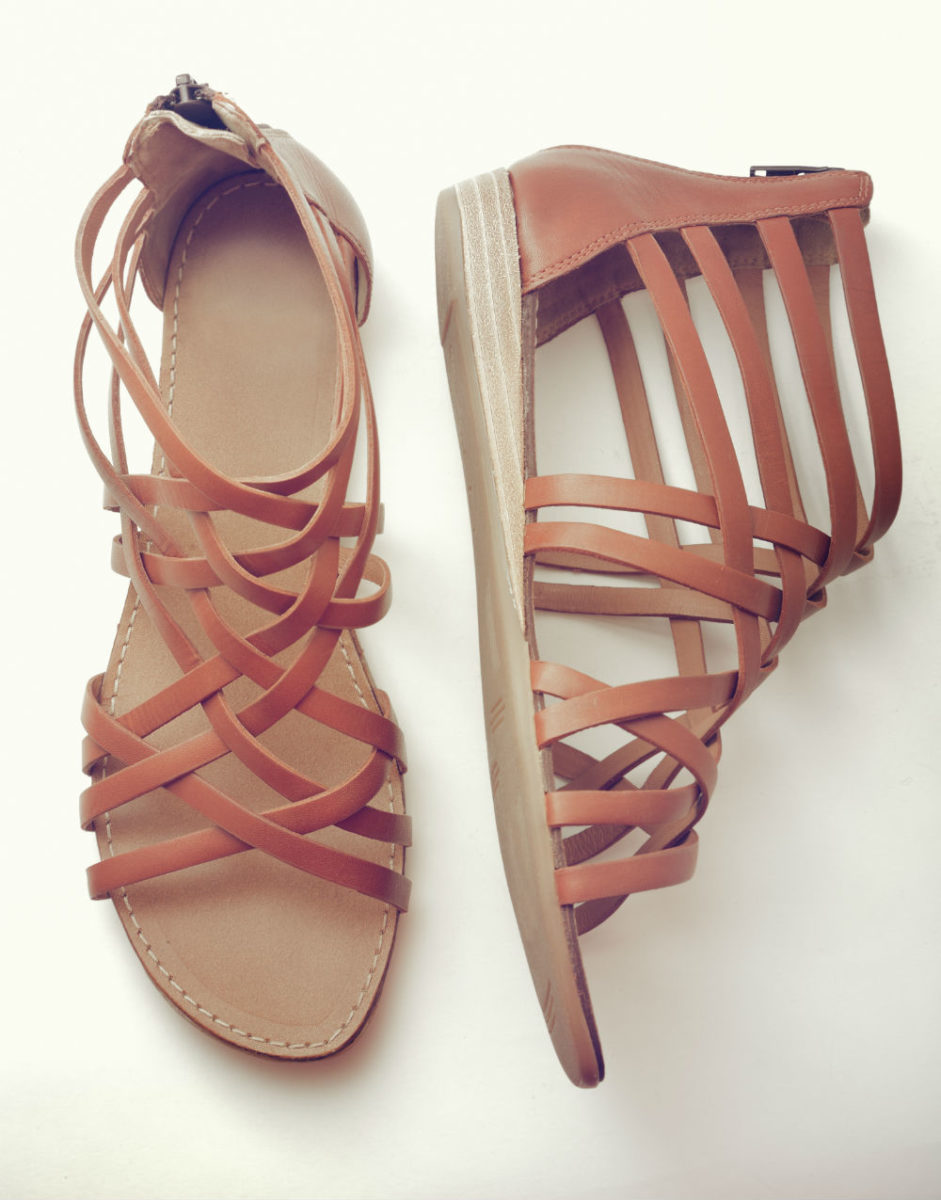 Just as there are every year, 2019 has seen new summer footwear trends. This year, the 90s have finally made their way back into our shoe closets. It's virtually impossible to escape platform heels at the moment, for example. There are even sandals and brogues with a trendy platform heel. Another shoe trend is shoelaces. It's not just ballet flats and espadrilles that are appearing with laces this summer but sandals, too. Beware, however: laces can mean your shoes are more likely to rub, of course. But if you've always got our pjuractive 2SKIN with you, you can enjoy this latest trend without any problems. The third trend of the summer is another one that's making a comeback – frills. They're everywhere from trousers, skirts, and blouses to espadrilles, sandals, and the like. And flip-flops are no longer just for the beach – now you can wear them going about your day-to-day business, too. So if you want to stay up to date with the latest trends this year, go for platforms, laces, frills and flip-flops!
Women love shoes, and in the summer we don't just wear them to spice up an outfit – we wear them to show our feet at their best. We hope you enjoy wearing your summer shoes – and without any blisters or chafing, thanks to pjuractive 2SKIN 😍