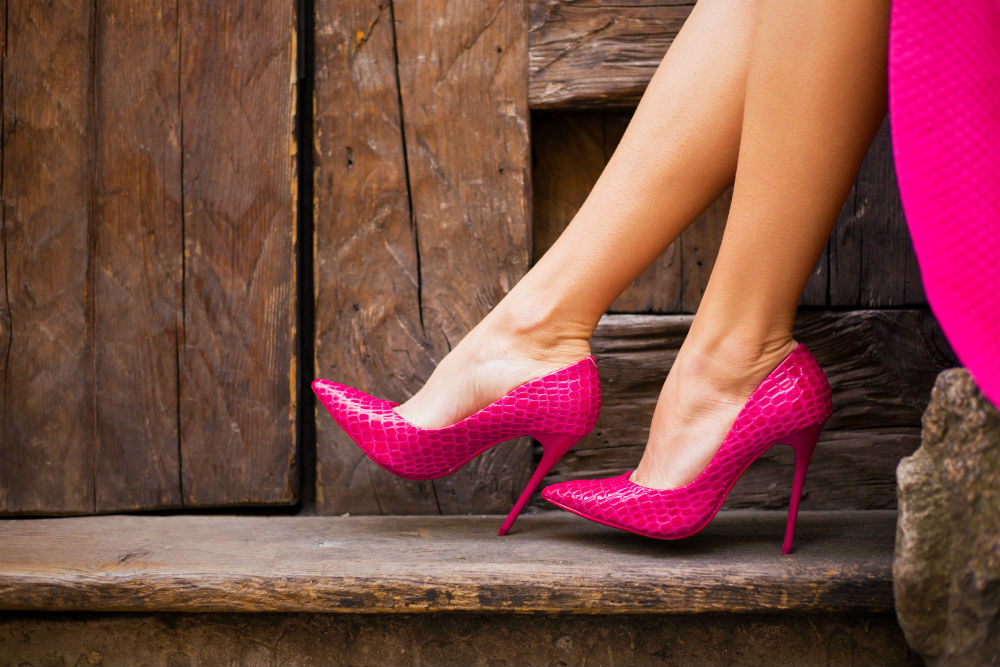 They're something we ladies have at home in a wide range of different styles and colors – we're talking about high heels, of course. Even though they're usually really uncomfortable after a while, we absolutely adore them – and what's more, men will happily gaze after a woman walking by in high heels. But where does this fascination with high heels for women come from, and which types of shoe actually count as high heels? pjuractive has been investigating.
Defining high heels
High shoes come in a vast array of different styles. Yet not all high shoes are actually high heels. The heel height is the key factor here: only shoes with a heel at least 10 centimeters high count as high heels. This is measured between the rear and front parts of the foot. In other respects, there are very few restrictions when it comes to high heels for women, which is why there is such a variety of styles – platform heel, stiletto heel, pointed toes, rounded toes, glossy material, leather, boots, pumps, wedges, etc.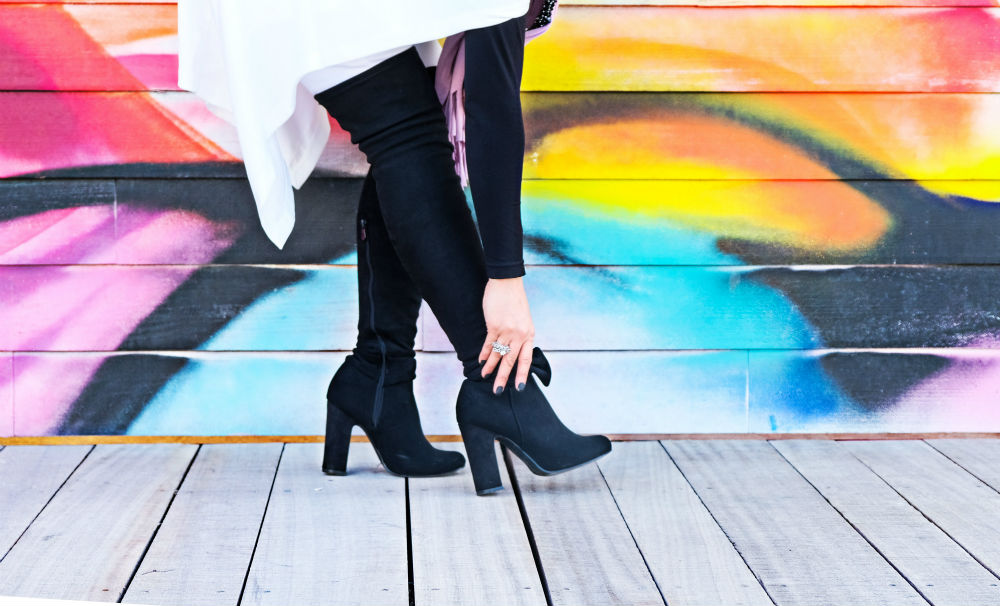 The story of high heels
It's hard to believe, but the first shoes with high heels appeared as far back as the 12th century. At least, it is known that horseback riders from this period used to wear heeled shoes to give them a good foothold in their stirrups. In the Middle Ages, it was then the women of the upper classes who wore shoes with high heels. Yet it wasn't until the 16th century that they became a true fashion item in the way we know them today. During this period, it was French aristocrats in particular who liked to wear shoes with a heel to demonstrate their taste in fashion. Back then, high styles of shoe were popular with both men and women. In Venice, too, so-called chopines played an important role during this time. These were a high shoe with a platform heel measuring up to 60 centimeters, but they made walking difficult and at one
point were even banned. Even back then, high shoes were already considered seductive, and it's an association that has remained to this day. In the 19th century, high heels traveled from France to New York, where mass production began – and thank goodness, because these days they are available in a dazzling array of styles and colors. Here are a few of the most famous and most popular designers of high heels for women:
Manolo Blahnik: Rather than following the 70s trend for platform shoes, instead he created delicate stilettos that are still worn today by the likes of Carrie Bradshaw in Sex and the City.
Christian Louboutin: Mention high heels with a red sole and any woman will tell you they're Louboutins. It was his assistant's manicured nails that gave the designer the idea of painting the soles of his high heels, so to speak. So that's what he did – and to this day it is still the designer's trademark, famous the world over.
Jimmy Choo: These days, everyone is familiar with Jimmy Choo high heels thanks to one fashion editor and Sex and the City.
Salvatore Ferragamo: This designer is also known as Hollywood's shoemaker to the stars. Today, the designer's high heels are made in Florence.
Stuart Weitzmann: This designer first gained international renown with his million-dollar high heels, which the then little-known actress Laura Elena Harring wore to the Oscars.
The shoes that count as high heels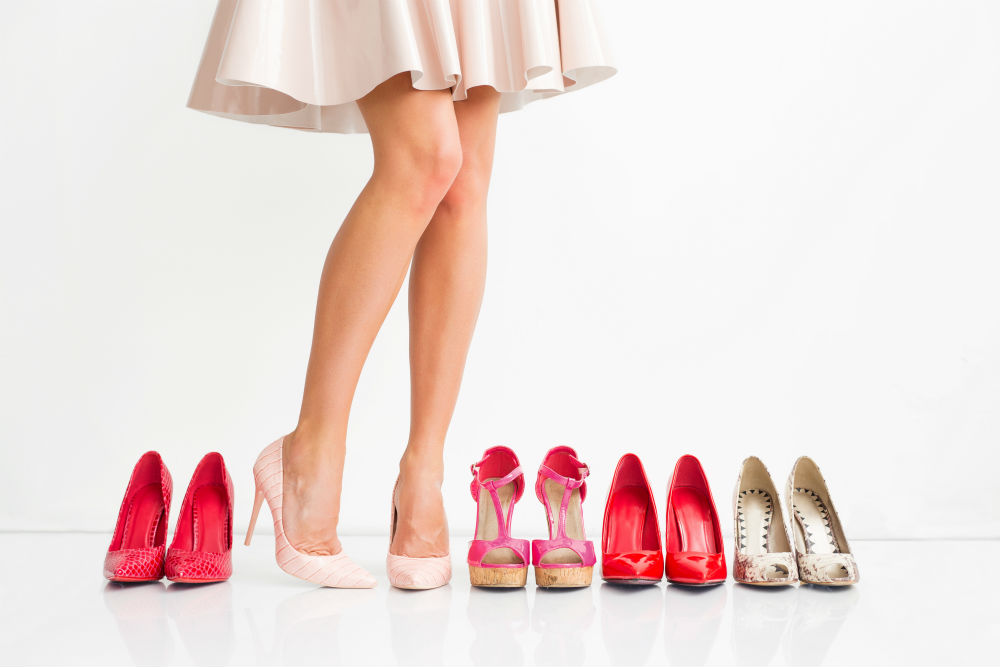 Peep toes: This style of high heels features an open toe section.
Platform heels: Usually, the higher a pair of high heels, the more difficult they are to walk in. To make it easier at a certain height, some models have a platform at the front. This stretches the foot less and makes walking easier.
Slingback pumps: Slingback pumps are shoes that are open at the back, with just a strap around the heel to hold them in place. And because some slingbacks have a heel more than 10 centimeters high, no list of high heels should be without them.
High-heeled sandals: High-heeled sandals – also known as strappy heels – are also held on the foot with straps. This style is very open and usually only has a strap at the front of the foot and another at the ankle to hold them in place. They accentuate the feet beautifully and are a real head-turner.
Mules: Mules are shoes that you can just slip on and have no backs to hold them on the foot. They are often open at the front like peep toes and occasionally even have a heel more than 10 centimeters high.
Boots and ankle boots: High heels don't just have to be open shoes – high heels also include boots and ankle boots with a heel more than 10 centimeters high.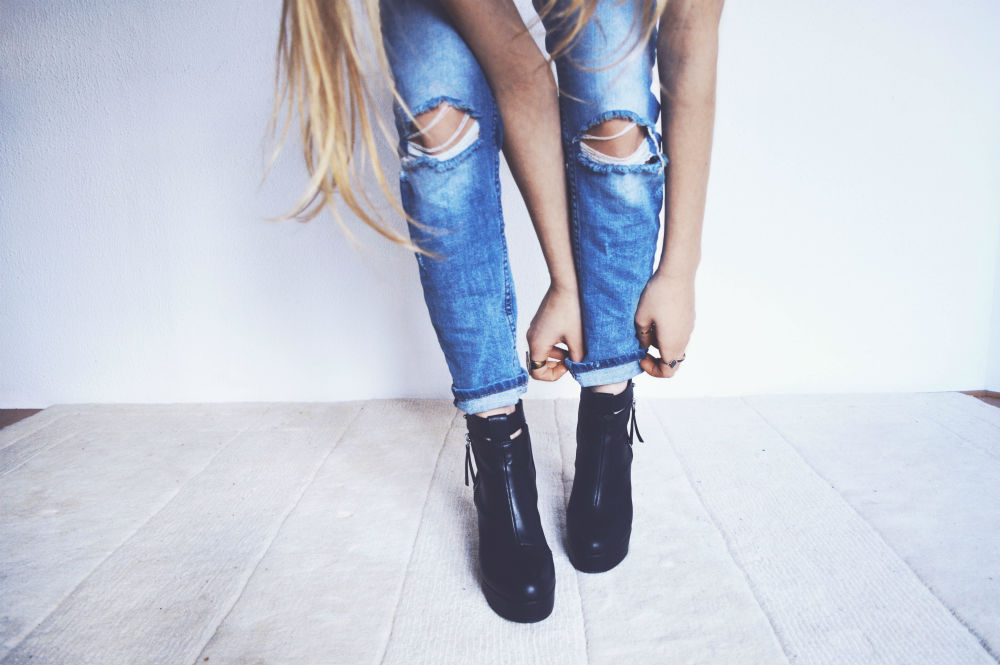 So why do men love high heels?
And last but not least, this article wouldn't be complete without a section on why men actually love our high heels almost as much as we love them ourselves. It's all down to the way wearing high heels changes a woman's body. When we wear high heels, our legs automatically appear longer, our butt is accentuated, and we carry our upper body straighter too – which in turn also accentuates our breasts. And what more do men want than a woman with long legs, a beautiful butt, and an accentuated chest? What's more, women walk differently the minute they put on a pair of high heels. They usually feel more attractive too, and as a result they're often more self-confident. That's plenty of reasons for men to love high heels almost as much as we women love them.
And that's precisely why we generally have more than just one pair in our closet. And thanks to our pjuractive 2SKIN, we can even wear them for hours at a time without having to worry about blisters on our feet ♥.