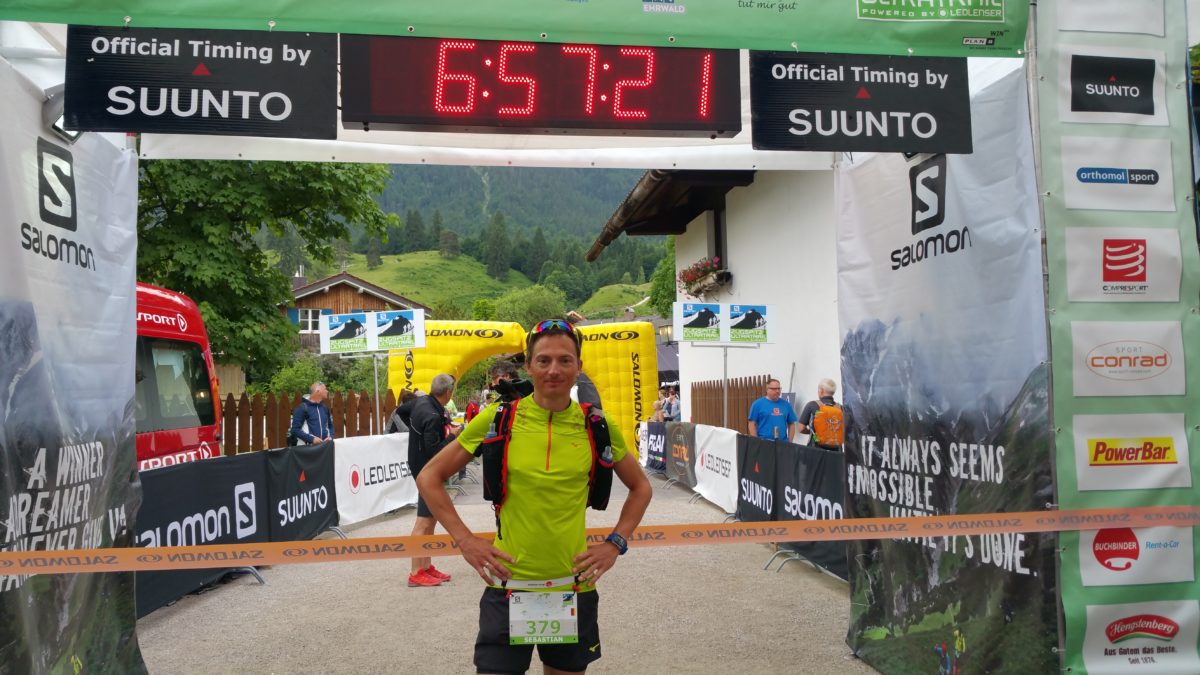 Sebastian Apfelbacher has been a brand ambassador for us since May 2015. He first came to hear about us at the 2015 Hamburg Marathon, when he tried samples of pjuractive 2SKIN in the event's starter pack. Since then, Sebastian has become a dedicated user of 2SKIN and we are delighted to have him in our team of brand ambassadors. But how did the marathon and ultramarathon runner get into running? What motivates him and what are his greatest achievements? We thought we'd ask him ?
My name is: Sebastian Apfelbacher
I was born on: 10 November 1978
I come from: Dettelbach
I weigh 61 kg.
I am 178 cm tall.
I got into running through: When I was young, I was an active member of my local road bike club. I was cycling >10,000 kilometres a year up until I finished high school. I only ran very occasionally back then. During my military service, the tables turned. I became a fan of running because I could often only fulfil my desire for endurance sport in the evenings or when conditions outside weren't that great. Then I went on to study oenology. Unfortunately, at this time I suffered recurring problems with my knee and ankle, so I only ran sporadically. By my mid-twenties I was hardly doing any sport. I didn't get back into regular endurance sport until I was thirty when I joined a small running group here in town – I've been passionate about running ever since and love long distances – whether on roads, trails or in the mountains. (Running around 4,000 km/year to date)
I couldn't train without: The enjoyment I get from running and being on the move, and the great feeling I experience during and after a run.
My favourite food before a competition is pizza – preferably homemade.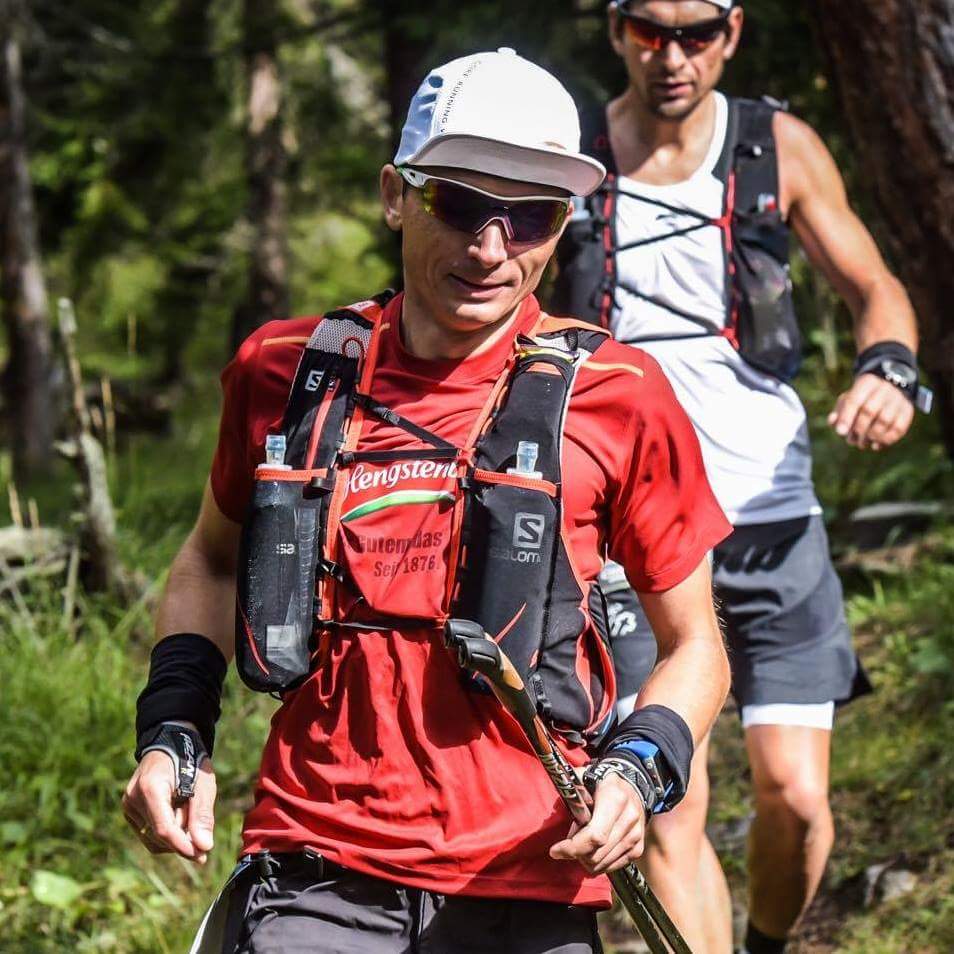 My favourite food after a competition:  I don't mind. As long as there's a lot of it, it's healthy and vegetarian. I haven't eaten any meat for 25 years.
The most beautiful running route is: Just outside my front door: The flat valley of the River Main flanked by vineyards; the gentle hills, some with short, sharp climbs, provide me with lots of routes to choose from and always motivate me to train.
The song that really gets me moving: Sorry, but I never run with music. I mainly run out in nature so that I can experience and hear everything with all my senses. I just want to switch off and enjoy my surroundings – that gives me everything I need.
My biggest success: I've had many personal successes – each one is unique in its own way and each one has written its own "story".
My training tip: Never train too doggedly and do it because you want to. Always love what you do and do it with passion – then you'll enjoy running the whole year round.
What I do to motivate myself: Motivation? For me it's more of an urge to get moving! I really love my different jobs as a pacemaker (02:59 hours for a marathon). I've been an official pacemaker in lots of races and have been able to encourage a number of runners to keep going. I've used my experience to help them achieve their goals.
pjuractive 2SKIN helps me train because it always provides reliable protection against blisters, redness and chafing.
What I really find great about 2SKIN is that it has a neutral odour, is extremely easy to use and a little goes a long way. I love the product's reliability and I know I can rely 100% on the fantastic properties of 2SKIN.
I use 2SKIN in particular on the following parts of my body: On my toes and heels (if it's wet then also on my whole foot), on the inside of my thighs, shoulders and on my lower back if I'm wearing a backpack.
My sporting achievements thus far have been: Almost 100 marathons in the last ten years – and I've completed all of them. I've won and come in the top three for multiple marathons and other distances too. The top team placement at the TransAlpinRun/stage races over the Alps (despite a last-minute decision to enter) and my longest run to date (the Swiss Irontrail in Davos with 214 km +/- 11,400 meters of ascent in one go)
My sporting goals for next year are: To run a marathon in under 02:30, to do more long runs or maybe even a stage race again, preferrably in the mountains. And to achieve a new personal best for shorter distances such as 10 km.
We'll be keeping our fingers crossed for Sebastian Apfelbacher and we hope he achieves his goals.
Do you already know our brand ambassador, Tina Sendel?