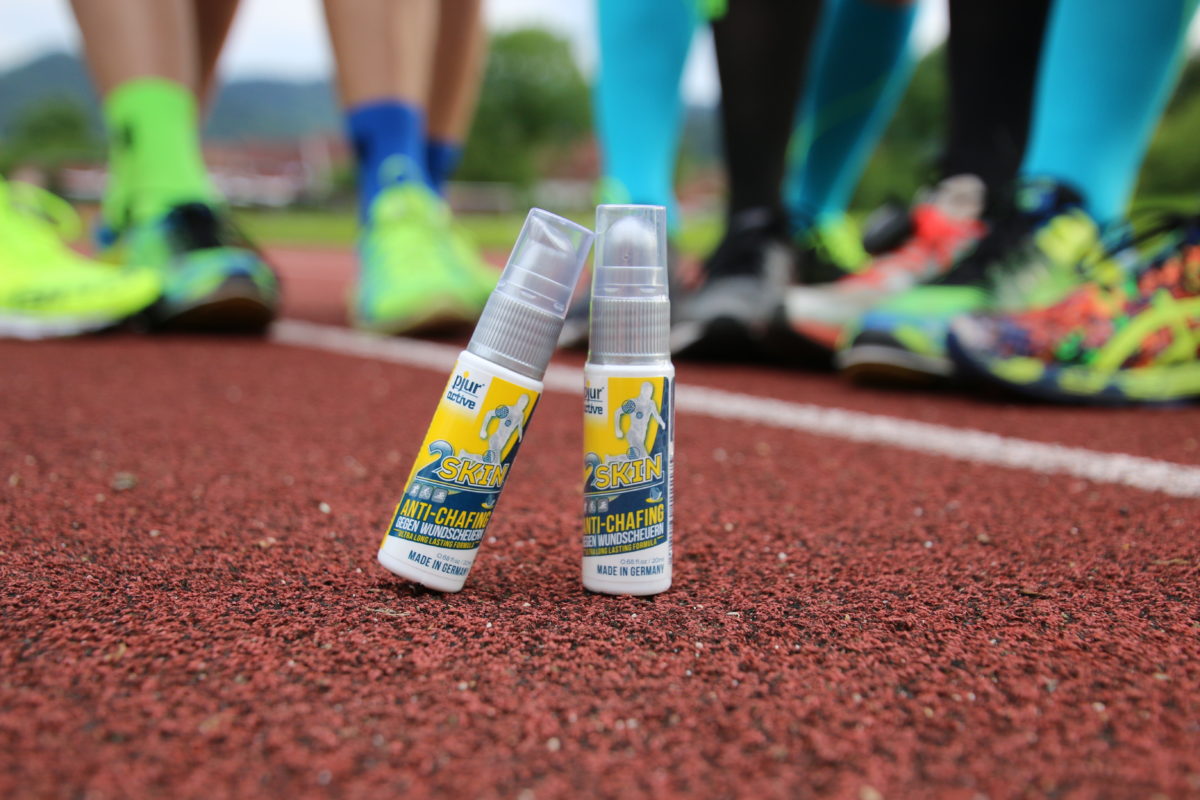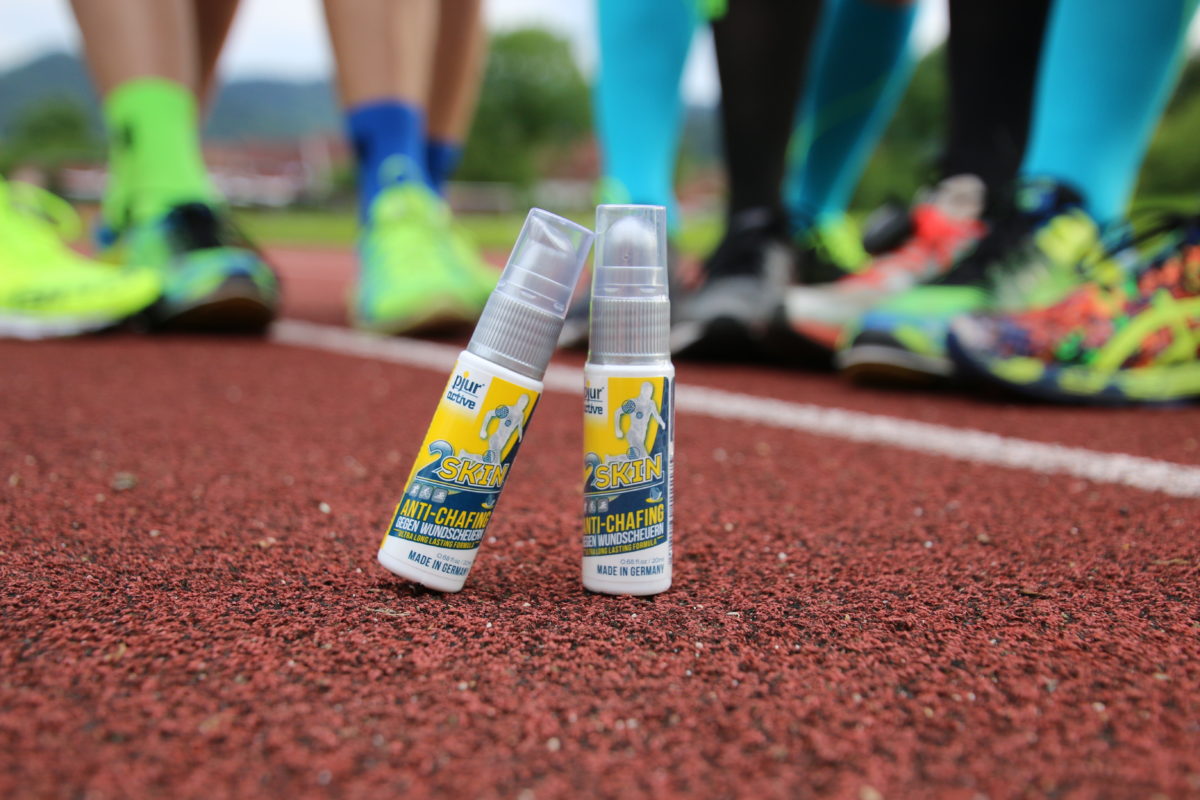 It's getting warm and we love running outside. But almost as soon as you start, friction and chafing start to become a problem again. Whether it's on your inner thighs, the inside of your arms or under your sports bra – blisters and chafing are a pain for any runner, especially in summer. Chafed skin isn't just unpleasant, it also stops you from doing any kind of sport. So how can we effectively prevent chafing? Let's take a look at what causes friction and chafing, which problem areas are particularly affected and what tips actually work.
What causes friction and chafing when running?
Injuries from chafing can always develop when parts of your body rub against each other or when your skin rubs against fabric or shoes. Friction and chafe marks can also develop if your skin rubs excessively against the seams of your clothes. Chafing becomes more extreme on longer runs when your body is subject to excessive pressure, heat, moisture and sweat or excessive cold and dryness.
Chafing often occurs on the inner thighs, under a sports bra, on the inside of the arms, armpits and on your nipples.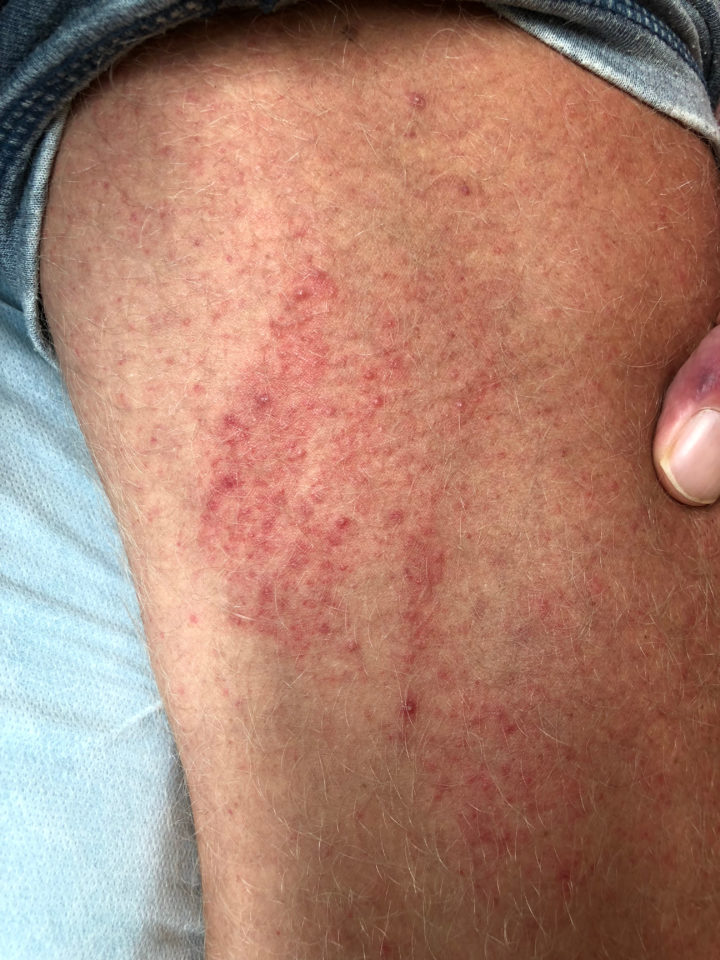 Problem zones: Armpits, thighs and testicles
The repetitive motion of your arms when running causes the skin in your armpits to rub. A sore patch of skin there can soon stop you in your tracks. If you throw moisture – or sweating – into the mix, you may have to stop your training session altogether. Tight sports clothing can also make your skin more prone to chafing in and around your armpits, thighs, chest or testicles.
So, your running clothing plays an important role in preventing chafing. Cotton fabric, for example, can stick to your skin when you sweat and its rough texture can make it particularly prone to friction. This can quickly have negative consequences if you're running a marathon. It's also something to watch out for when trail running or hiking. After all, wearing well-fitting sportswear made of breathable functional fabric isn't just a fashion statement. Used in conjunction with pjuractive 2SKIN, it can also help prevent friction and chafing. It's certainly worth investing in some good gear here.
We've put together ten tips to help you stop chafing before it starts:
Make sure your shorts aren't too short
Wear well-fitting running clothes that are not too tight or too baggy
Wear clothing that doesn't have seams or make sure that the seams in your t-shirts and tops are not positioned anywhere where they can rub
Quality matters! Quality and fabric are important when choosing sports clothes. But so is the anti-chafing product you use. Not every stick is good for your skin. Unlike conventional creams and sticks, pjuractive 2SKIN allows your skin to keep breathing. 2SKIN is dermatologically tested, free from emulsifiers that can weaken the skin and water and sweat resistant. It's also safe to use with functional sports textiles and wetsuits.
Avoid fabrics that absorb sweat as this can increase friction
Cover any zips or hook-and-loop fasteners that are in contact with your skin
Apply tape over sensitive areas
Make sure that your running shoes fit properly and that you're wearing the right running socks for the season. Pressure and heat intensify chafing.
NEVER wear new running clothes on competition day. Make sure you break in any shoes or clothing before an event to prevent blisters and chafing.
Take care of your skin, eat healthily and drink enough water to prevent your feet from swelling

But how can you prevent your skin from chafing?
You need make your skin more slippery! To reduce friction when skin rubs against skin or fabric, you need to apply something that lubricates and also cares for your skin. Our unique creates a lubricating layer between any skin-on-skin contact points or between your skin and the material causing friction (e.g. shoes or fabric). At the same time, it also allows your skin to keep breathing. This eliminates any friction or chafing on your skin.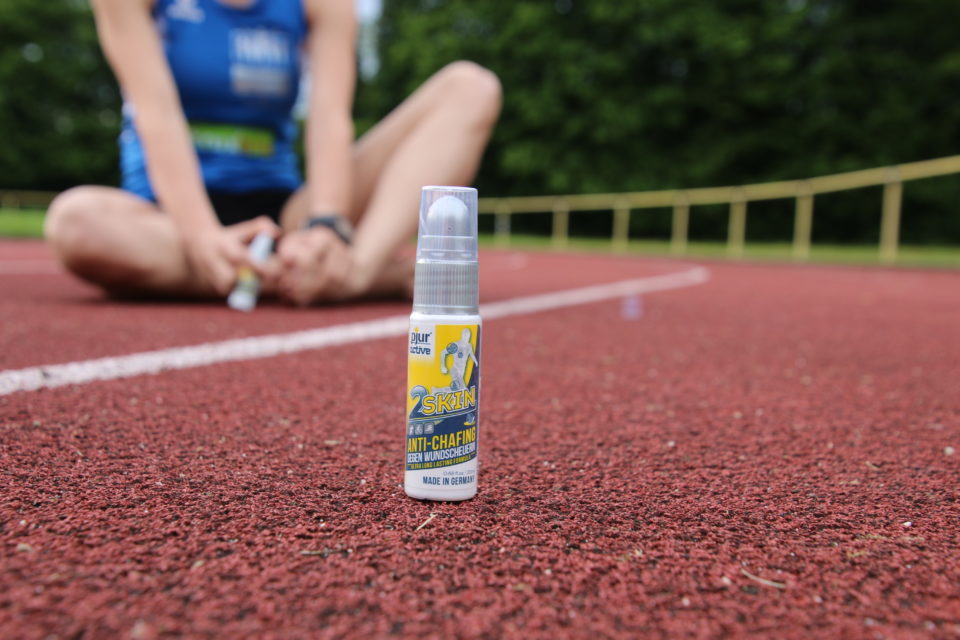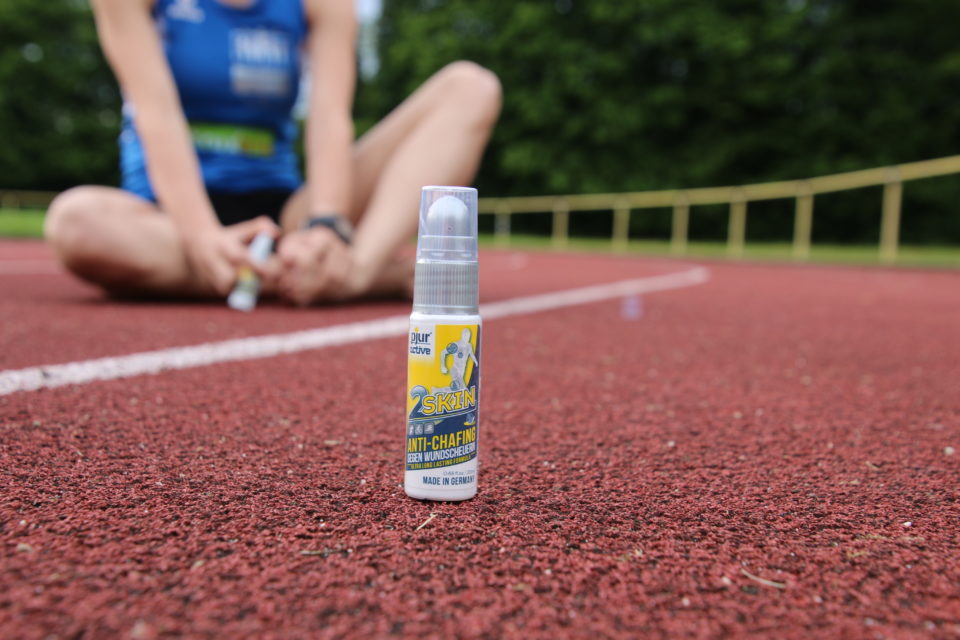 Extra tips for female runners
A well-fitting sports bra is essential for training and for eliminating the risk of blisters and chafing. Your sports bra should fit well so that it can carry the weight of your bust. But it shouldn't be too tight as this can increase the risk of chafing. Seams can also cause problems on your shoulders or back. Our tip: Generously rub in pjuractive 2SKIN to prevent chafing. Compression clothes made out of fabrics such as elastane can also help here. They are especially effective against inner thigh chafing.
So, what should you do to eliminate the causes of chafing?
Take a good look at these tips and remember them well:
Don't wear clothing that is too tight or too loose
Make sure you plan breaks into all your long-distance training sessions like running or cycling and use pjuractive 2SKIN to prevent chafing
Avoid fabrics that don't wick away moisture
Vary your movements
Take care of your skin before and after training
Make sure your skin is properly cooled
Avoid swollen feet and tight shoes
Take care when running on sand
So, we've looked at what causes friction and chafing, which problem areas are particularly affected and what tips actually work. Make pjuractive 2SKIN part of your routine and enjoy every movement without worrying about irritated skin, blisters or chafing.
What are the benefits of pjuractive 2SKIN?
Breathable
Does not clog pores
Resistant & ultra long lasting
Water & sweat resistant
Safe for wetsuits and multifunctional clothing
Dermatologically tested
Easy & precise application
Ideal for hot & cold conditions
Protects without disturbing
For all body regions