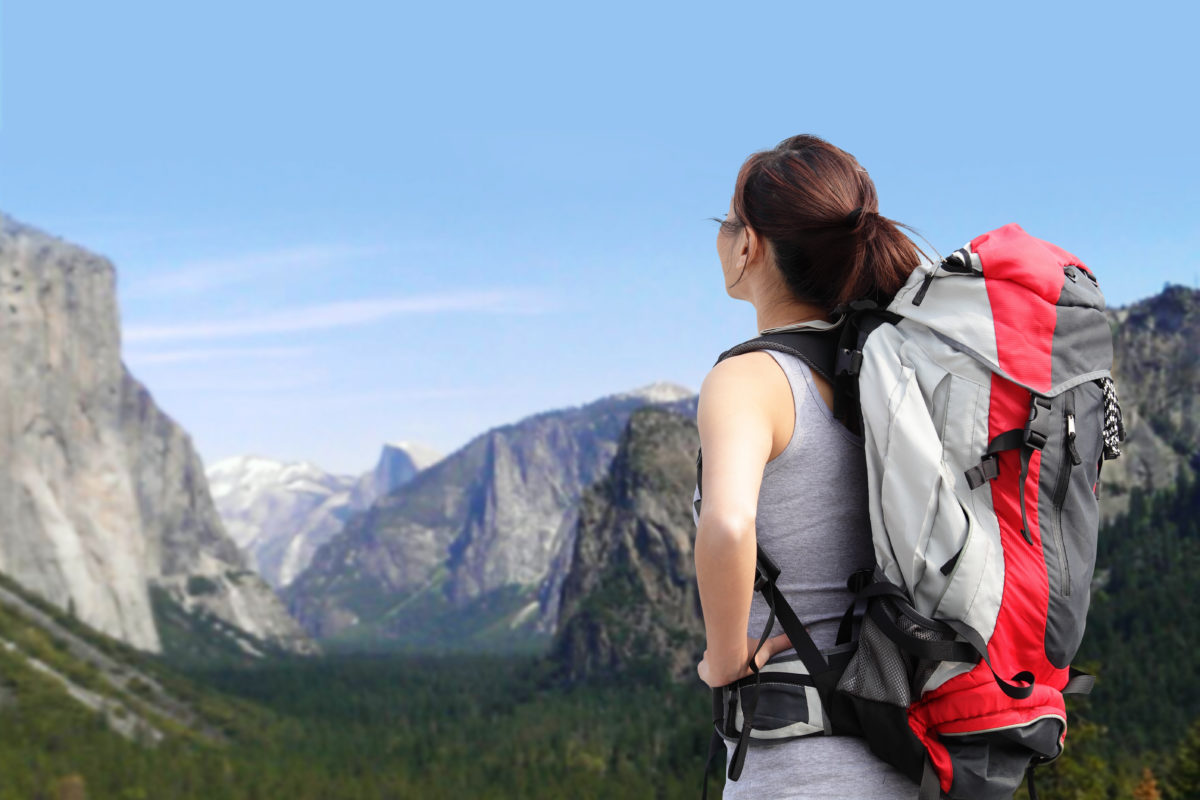 Until now, we've only ever looked at hiking: how to get started with hiking and what equipment you'll need. But how does it differ from trekking? And most importantly, what is the best way to prepare for your first trekking tour, and what outdoor equipment do you need? We reveal all in this article.
Hiking and trekking­—the difference
In essence, it's very easy to distinguish between hiking and trekking. If you make an overnight stop somewhere along your hiking trail—usually in a tent, a hut, or a guesthouse—then it's a trek. If not then you're "just" doing a hike. Trekking is usually more challenging than hiking as it puts your physique, endurance, and mental strength to the test, too. When you're trekking, you don't just have to pack different outdoor equipment but also more of it. You also have to carry it all the way, of course. You can easily end up carrying 10 kg, and in remote or hard-to-reach areas as well. There's no doubt, therefore, that it's a different challenge to hiking. But what do you need to pack, and what do you need to bear in mind if you want to make a success of this kind of trekking trip?
Equipment—what you need for a trekking trip
Backpack
Your backpack is probably the most important piece of equipment you'll need to buy for your trekking trip. Not only does it need to be a high-performance backpack, but it has to be comfortable too. After all, you'll be carrying it on your back the entire time, complete with all your outdoor equipment. Here's what to look for:
A backpack with a volume of 60 to 70 liters should be sufficient.
The backpack itself should be extremely low-weight. After all, you'll need to factor it in when planning what you can take.
It's best to seek professional advice and have your backpack adjusted for your height and physique.
Take your time trying out all the backpacks you have to choose from. Preferably loaded with a few items. That way you can compare the different models and you'll soon know which backpack is right for you.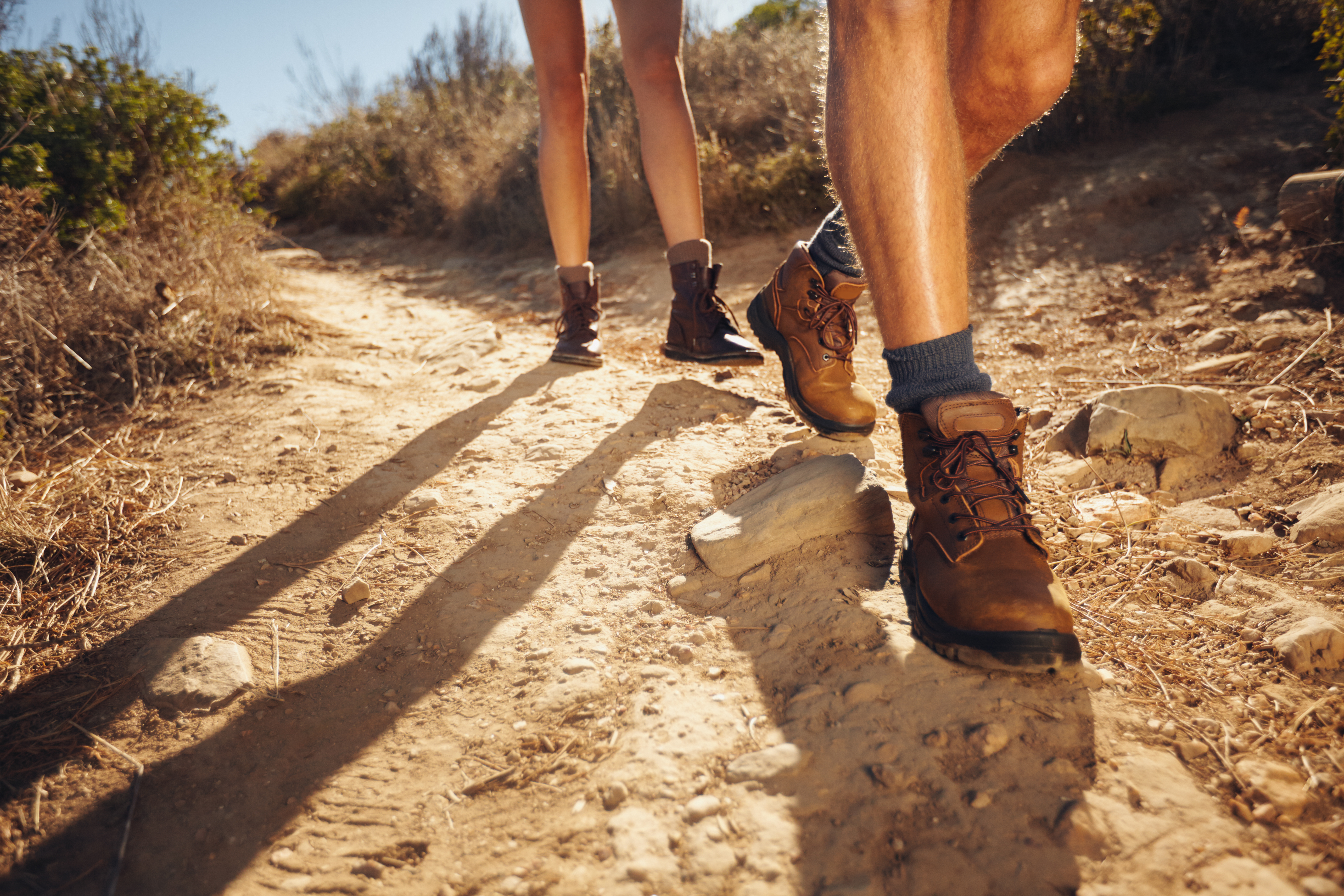 Trekking tent
If you're planning to camp on your trekking trip then you'll need a trekking tent as well. Here too, there are a few things to bear in mind:
Again, when it comes to your trekking tent, weight is something you need to be mindful of. It's another thing for you to carry on your trek, of course. Some can even weigh as much as three kilos.
Take a look at the interior of the tent. Is there enough space for you and your sleeping bag? Height can be important too, so look to see if the height of the tent feels right for you.
Check the entrance to your tent to make sure you can get in and out comfortably. The entrance should also protrude a little so that you can leave it open when it's raining, without immediately getting wet.
If you want your tent to withstand a storm, look out for the guy ropes. They should be as low as possible and sit right next to the poles.
The outer tent should have a silicone coating, offering optimum protection.
Make sure your trekking tent has at least two ventilation flaps.
Good tent poles are usually made from aluminum and have a diameter of 8.6 mm.
Sleeping bag
When it comes to your sleeping bag, you have the choice of down or synthetic fibers. There are pros and cons to both options:
Down sleeping bags: Sleeping bags made with down have the advantage of being very light and particularly good at keeping you warm. They can also be rolled up very small, which is ideal for transporting them. However, down absorbs moisture so they need to be protected in damp conditions and aired very regularly. It's not a good idea to take a down sleeping bag when you're trekking in wet regions.
Sleeping bags made from synthetic fibers: These sleeping bags are not as good at keeping you warm as down sleeping bags and don't roll up as small either. However, they have the advantage of not being susceptible to moisture and even provide effective insulation when wet. And they can even be packed up wet if need be. Sleeping bags made from synthetic fibers are also the better choice for allergy sufferers.
Cooking equipment
If you want to be able to eat on your trek, you'll need a gas stove or a gasoline stove. If you're traveling in central Europe, a small gas stove should be adequate. And if you take a pan, a spoon and gas canisters too, your outdoor kitchen is complete. But if you're flying somewhere to go on your trekking trip, or if your trek will be in more northerly latitudes, you're better off going for a gasoline stove. They have a stronger flame and will give you the heat you need for cooking even in cold conditions. Added to which, you can buy gasoline anywhere. And again, don't forget a pan and spoon.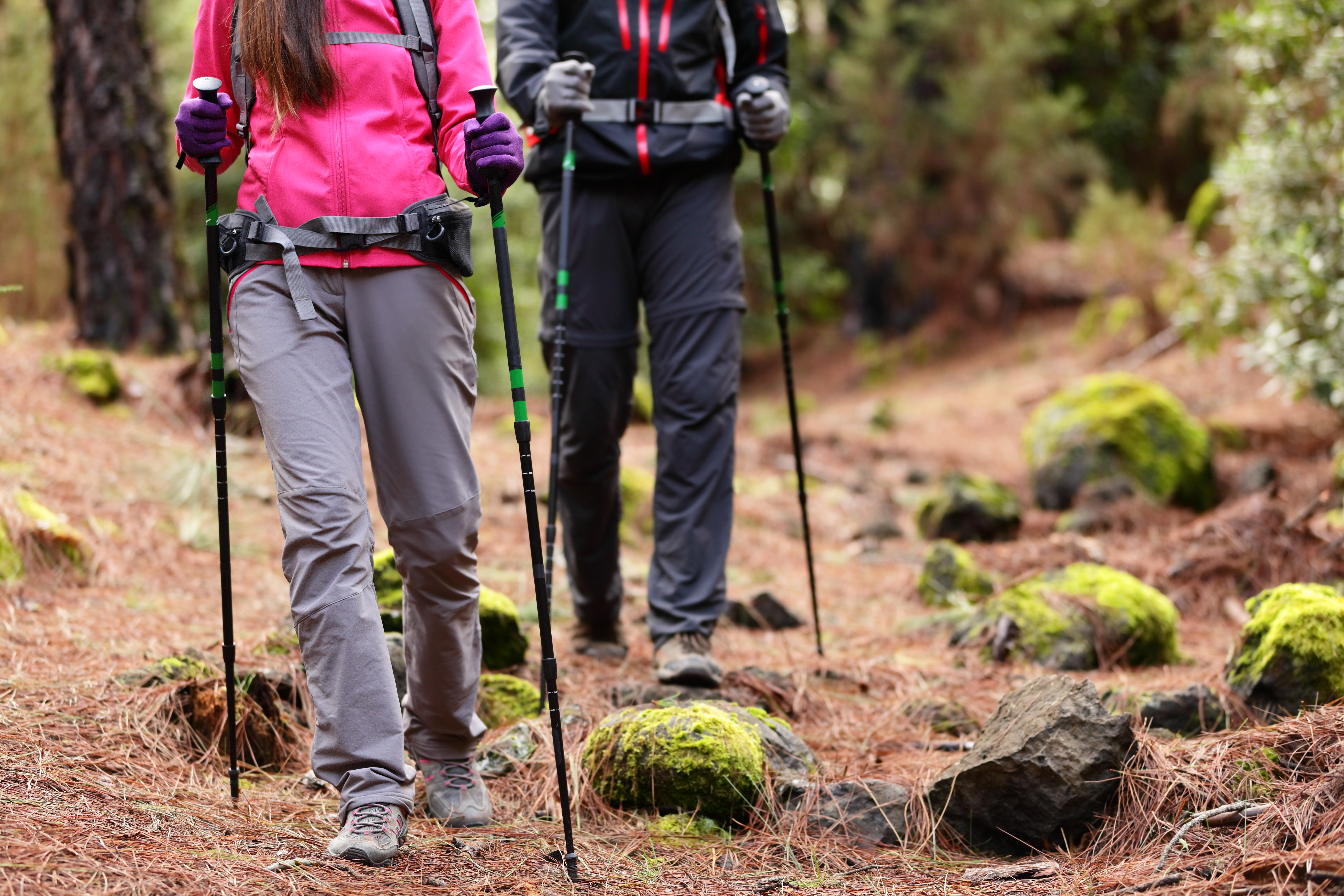 A basic packing list for your next trekking trip
Of course, you will also need to pack plenty of other things in your backpack if you want to be perfectly prepared. We've put together a basic packing list for you:
Backpack
Tent
Camping mat
Sleeping bag (Important: This should be packed in a waterproof bag.)
Trekking boots
Waterproof jacket
Waterproof pants
Fleece or softshell jacket
Change of underwear
Trekking socks
Headlamp
Lighter
Pan
Gas stove (Important: Don't forget fuel!)
Cup
Spoon
Swiss army knife
Towel
Bathroom tissue
First-aid kit

Bandages
Compresses
Bandaids
Gloves
Space blanket

Hiking map
Compass/GPS
Cell phone
Wallet (with cash, ID, and passport if needed)
If you're going trekking in the mountains, you should also remember to take sunglasses, sun cream, a lightweight pickaxe, and perhaps even a climbing harness and helmet if you're planning to do some climbing. It may be that your packing list changes a little depending on where you'll be trekking but use this basic packing list and you'll be prepared for most eventualities.
Now you're ready to set off on your first trekking trip. To help make sure you think of everything, you can download the basic packing list here ?