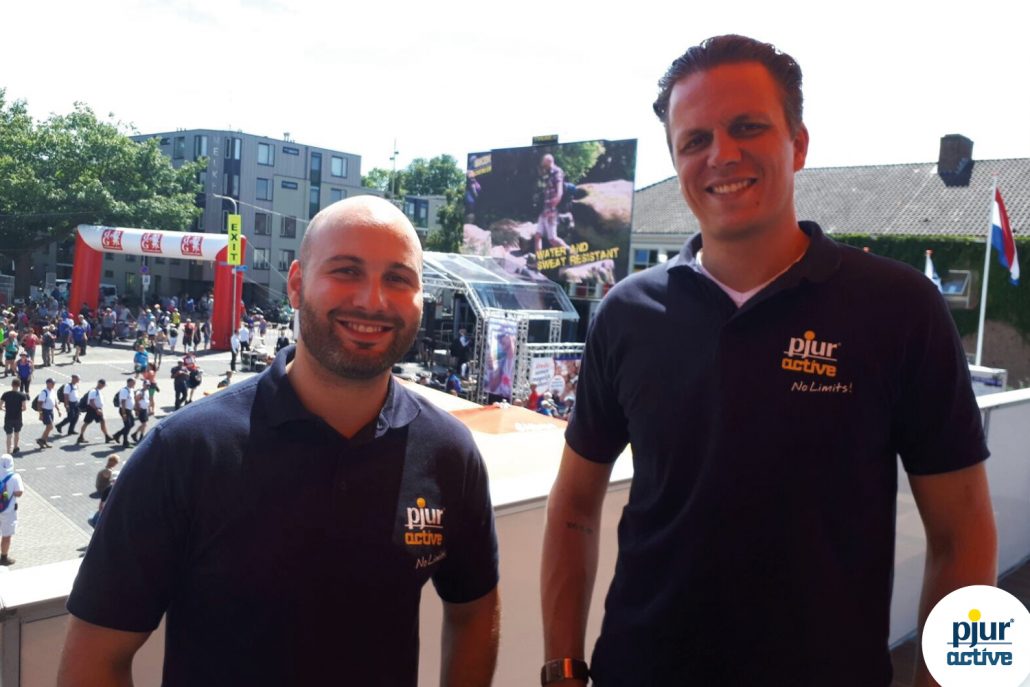 Wasserbillig/Luxemburg, JULY 2017. The Ridam Group BV in the Netherlands is now the new sales partner for pjuractive products in the Netherlands and Belgium. "We chose pjuractive as our new partner because pjuractive offers unique products for the Dutch market, in which we have more than 40 years of experience. 2SKIN is a high quality product which fits the demands of the Dutch consumers who practise a lot of sport like walking, cycling, swimming, etc.", explains Brahim Gssime, Sales Manager Export at Ridam.
Chantal Blaak, time trial world champion and multiple Dutch champion, is a brand ambassador for Ridam and has already tested pjuractive 2SKIN. She was very impressed with the product: "pjuractive 2SKIN is extremely effective against chafing on long rides. You can really feel that it's a great product. I've never felt so comfortable on my racing bike," explains the 27-year-old.
pjuractive is also thrilled at the new collaboration. "We are delighted to have Ridam as a new partner for the Dutch and Belgian markets. Ridam's experience and expertise make it the perfect partner to drive forward our products in these markets," adds Marius Weis, Sales Manager at pjuractive.
Ridam just introduced pjuractive at the world's biggest hiking event; 'the Nijmeegse Vierdaagse' in Nijmegen, the Netherlands, with a huge booth and a giant screen above the main stage showing the pjuractive hiking video. "The participant's reaction was just amazing. We gave out thousands of samples the first day and the people tried it and came back to us the next day to buy their bottle. It was a great success for pjuractive and Ridam", Brahim Gssime said.
About Ridam
Ridam is an international trading company that specialises in consumer goods. The company was founded in Amsterdam in 1970. From its headquarters in Breukelen, near Amsterdam, it works closely with manufacturers across the globe. Its on-site warehouse has the capacity to store over 3,000 pallets of different consumer goods.