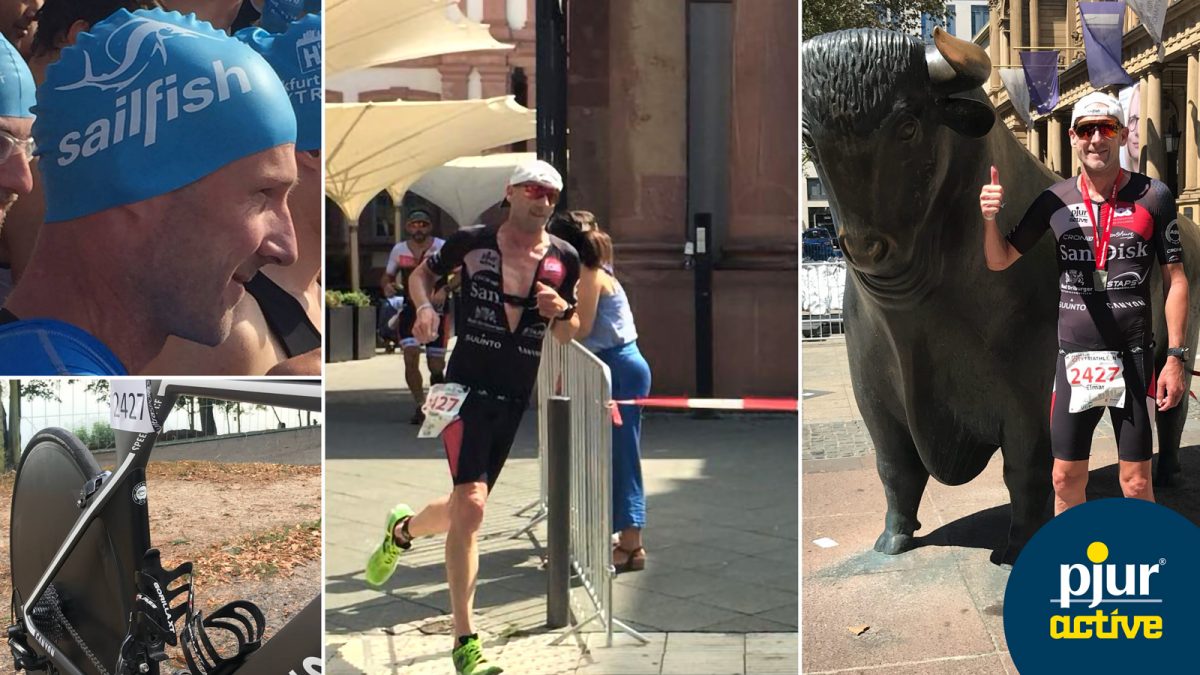 Wasserbillig, Luxembourg, AUGUST 2018. Last weekend saw the return of the ninth Frankfurt City Triathlon in Frankfurt, Germany. pjuractive testimonial Elmar Sprink took to the starting line for pjuractive on Sunday August 5 and completed the event in 02:34:29. The time posted by the heart-transplant triathlete and IRONMAN finisher earned him 75th position of 1116, which started in his distance. pjuractive also supported the Frankfurt City Triathlon by donating samples of 2SKIN, which were used in the starter packs for participants.
Once again, numerous athletes took part in this year's Frankfurt City Triathlon. A total of 2303 participants finished the triathlon. Participants could choose between a middle distance, Olympic distance, sprint distance and an "everyman" distance, which is similar to the Olympic distance but much shorter, making it the ideal choice for beginners.
Elmar Sprink was racing in the Olympic distance, which comprised a 1.5 kilometre swim, a 45 kilometre bike ride and a 10 kilometre run. He was very impressed by the triathlon's atmosphere. "It was a great competition and I even had a bit of a feel of an Ironman event. After the Ironman in Klagenfurt, this triathlon was the perfect way to kick-start my training again. In fact, I wouldn't have minded going a bit further. I'd like to thank pjuractive again for the opportunity to take part," explains Elmar Sprink.
With a sample of 2SKIN in every starter bag, all participants had the chance to enjoy a chafe-free competition, not just Elmar Sprink.