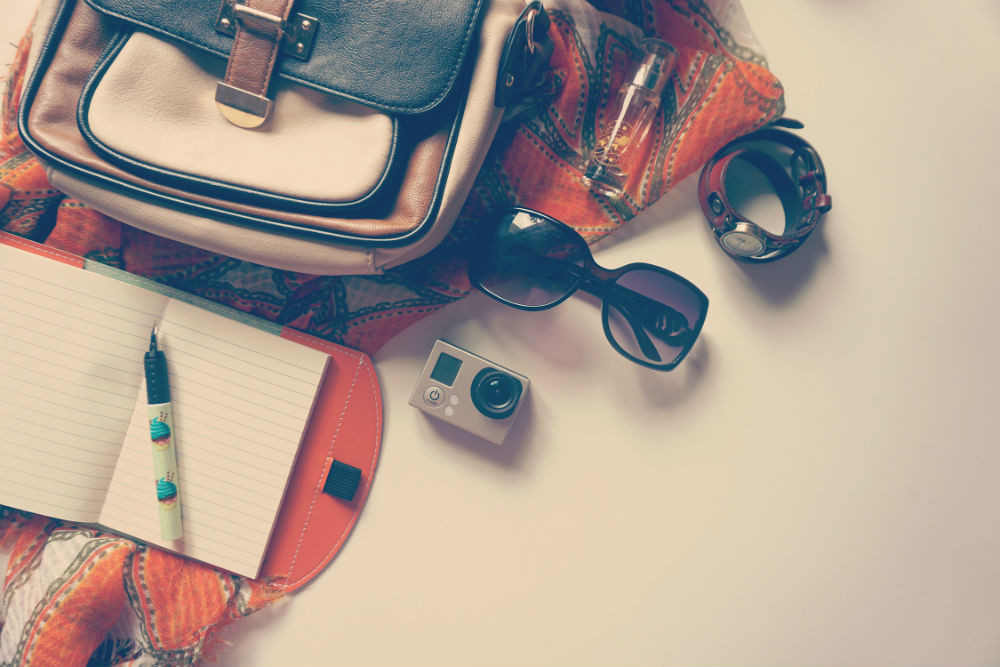 According to a study, women spend a full 76 days of their life searching for something in their handbag. The study questioned surveyed women in 17 different countries. But why is this the case? And what do women actually have in their handbags? In this article, we try to get to the bottom of the mystery and reveal the must-haves that every woman ought to have in her handbag.
The handbag—a sacred place for every woman
Besides the 76 days that women spend rooting around in their handbags, 95 percent of women surveyed also own between two and twenty handbags, and most women can't stand it when someone else looks through their handbag. The issue of handbags is something quite special. And this is because they use them to carry the things they need on a day-to-day basis.
What every woman should have in her handbag!
Cell phone, wallet & keys
Men usually put them in their pant pockets, but women keep them in their handbags—their cell phone, wallet, and keys. These are all essential items in a woman's handbag!
Notebook/diary to stay on top of things
It's true—we live in a stressful world. Even if a lot of people use their cell phones to organize their appointments and notes, many women prefer to stay old-school and keep a notebook or diary with them. Not only can they make a note of things whenever they like, but it also helps them to know exactly where they need to be when for appointments—and without having to worry about their cell running out of battery!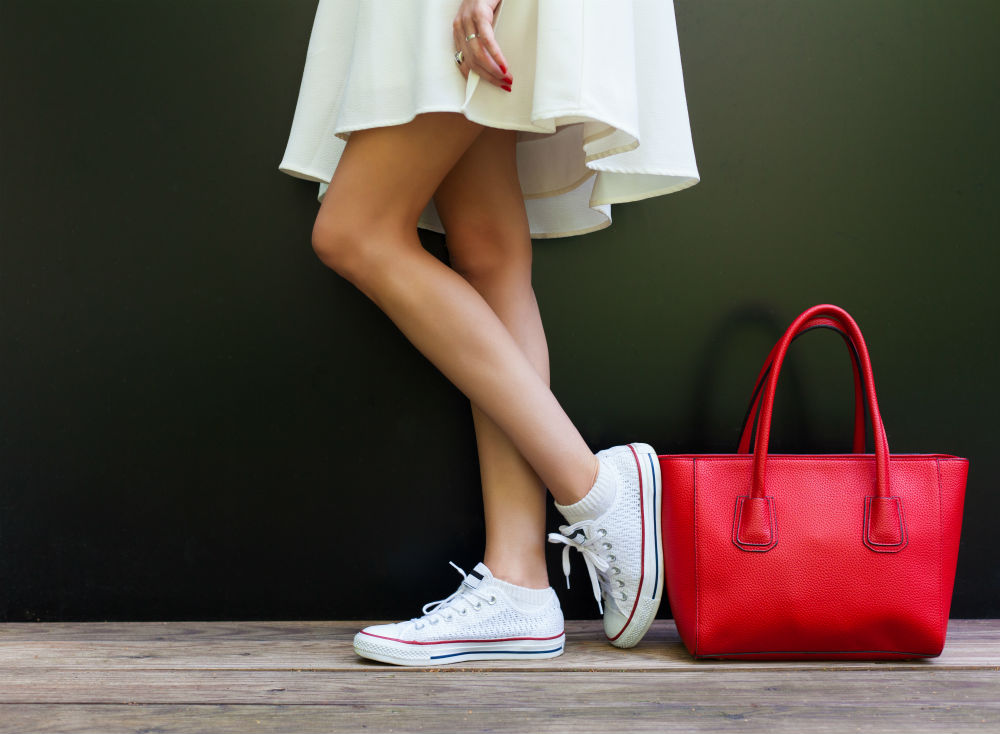 Lipstick, lip balm and the like
Women usually have one in each handbag—a lip balm or even a lipstick. Most women won't even set foot outside without one. And that's a good thing too, as our lips need extra care, especially in particularly cold or warm weather. And sometimes they just need a little color, too 😉
Powder, make-up, and everything you need to freshen up
There's hardly a woman out there who can keep their make-up looking good all day long. That's why they always keep some powder, make-up, or a concealer stick—or whatever they use in the mornings—in their handbags so they can freshen up whenever they need to.
To make sure they always have whatever they need ready to hand at the right moment, usually women simply keep their make-up equipment in a little make-up bag. It can be tucked away nicely in your handbag and is easy to find, too.
Mirror, mirror on the wall
Whether it's before your first business meeting, a date in the evening, or anytime in between—all women will agree it's important to know how you look, right? That's why most women will also have a little mirror at the ready in their handbag. That way you can quickly check if your hair looks okay, if you need to refresh your lipstick, or if your mascara has smudged.
Deodorant/perfume—to keep you smelly fresh all day long
On long and stressful days, sometimes deodorant doesn't do its job. Most women prefer not to leave things until it gets to that point. That's why they carry deodorant in their bag, so they can refresh their deodorant whenever they need to. And many women carry perfume in their handbags as well—like deodorant, it can keep you smelling good the whole day through.
Nail file for emergencies
It can happen in no time in everyday life—you get a broken nail. You need help fast, otherwise the entire nail could break off. And that's probably also why most women's handbags contain a small nail file too.
Hairbrush—to keep your hair in place
Wind, rain, and snow—our hair doesn't get any easy ride. And women always have a hair brush with them to make sure their hair stays in place all day.
Chewing gum—for minty fresh breath
We've all been there: you're in a meeting and you have to do a lot of talking, and then you have a bad feeling in your mouth. That's precisely why it's always a good idea to have some chewing gum or candy in your handbag. So it's hardly any wonder that you'll find chewing gum or sweets in virtually every woman's handbag.
Umbrella—for when the weather gets bad
To make sure your hair brush will be sufficient and you don't have to cart a hairdryer around with you, all women should carry an umbrella in their handbag. Not only will it protect your head, but it will keep your clothes dry too. After all, who wants to get wet?
Tissues—always at the ready
How often do you get asked for a tissue? It happens really quite a lot, and women like to be prepared, which is why they'll always have at least one pack of tissues in their handbag. Whether you use them to blow your nose or to get rid of your chewing gum discreetly—tissues will always come in handy!
Tampons—so you're always covered
Tampons are essential for any woman's handbag. After all, every month it's the same—your period starts, and then you'll need to change your tampons regularly. Your period could also come unannounced, or your friend may have forgotten her tampons. So tampons are definitely a must!
pjuractive 2SKIN—for a day without painful feet
Women love shoes, and that's why they also have a wide range of different types at home. Unfortunately, some of them can cause painful pressure marks, sore patches of skin, and even blisters—especially if you wear them for a long time. To stop it happening again, make sure our pjuractive 2SKIN also has a guaranteed spot in your handbag in future, too. Simply apply the invisible gel to any areas of skin that are irritated and a protective film will form immediately, protecting the skin against chafing.
Admittedly, women always want to be prepared for everything—and that's why there's always so much in a woman's handbag. So it's hardly surprising that we constantly have to search for everything—and spend so much time looking. But what would we be like if we didn't have all these must-haves in our handbags! ♥