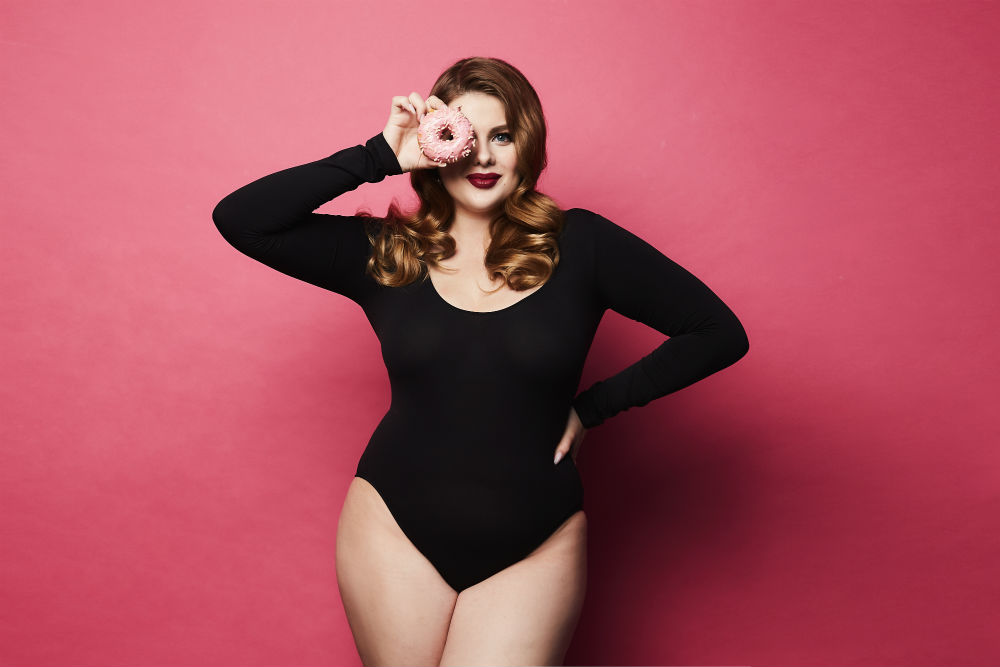 Curves are in and that's a good thing! Yet there are still a few beauty problems that curvaceous women have to contend with—and that slim women can't really imagine. In this article, we look at the problems facing women with curves and a few ways that some of these problems can be solved.
The problem with clothes for curvy women
If you wear a US size 6, 8, or 10, you won't have any problems finding clothes to fit you when you shop online or in a store, but any woman who wears a larger or plus size will have difficulty finding something that fits. Have you ever noticed, for example, that the models used for online stores are usually always a size 6 or even smaller? Curvy women can only guess at how a bigger size might look on them. What's more, both online and in-store, the cut of a garment is usually tailored toward a smaller size and smaller models, with the result that curvy women often have the problem that there simply isn't enough material for some parts of the body. For example, a dress will only just cover your butt, or a pair of jeans will sit nicely on your legs yet getting them on over your butt presents a real challenge. Unfortunately, it really is very difficult to find clothes for curvy women that truly fit perfectly all over.
However, many fashion companies are now realizing that there are women out there who don't fit a size 6, 8, or 10, and are starting to produce collections for plus sizes or even use curvy women to model their clothes. Even so, curvy women definitely have a harder time finding clothes that fit!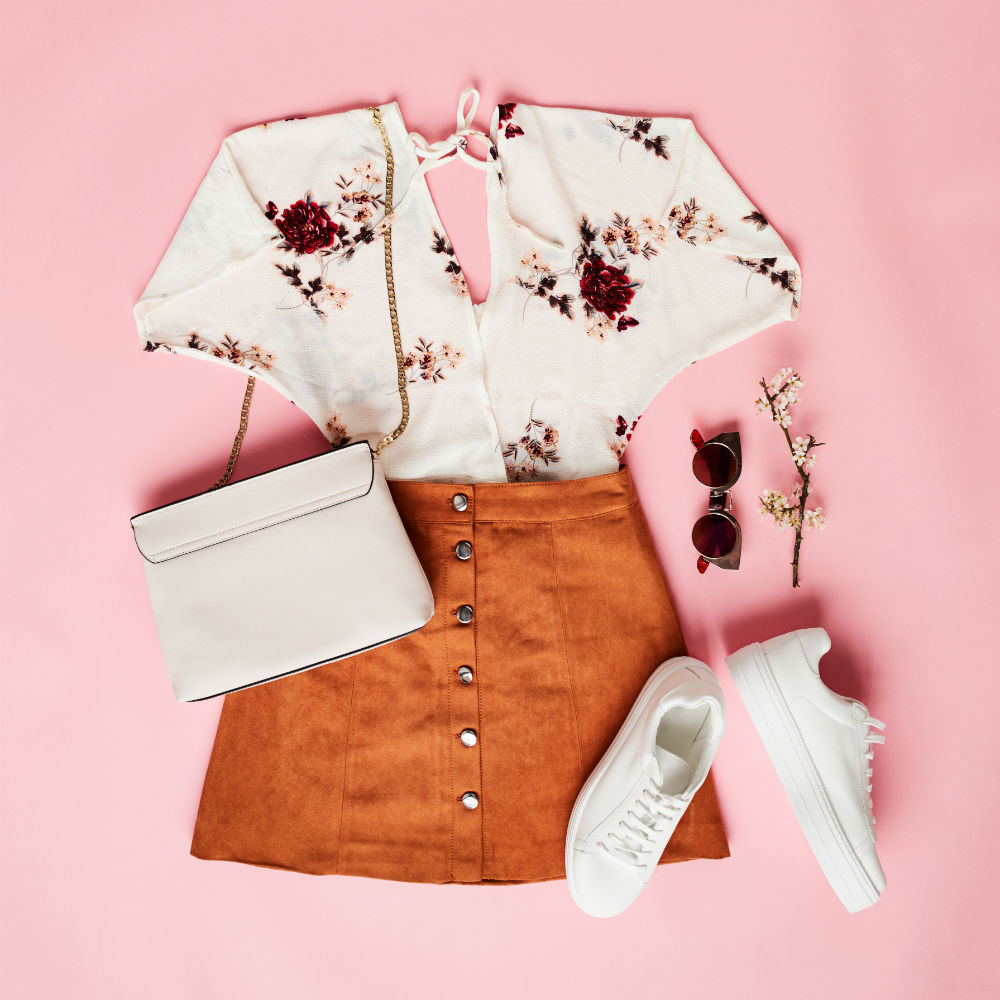 Thigh chafing
Finally, the weather is getting warm again and I can get my skirts and shorts out—or, at least, this is how slim women can look forward to warmer days. Curvy women with big thighs, on the other hand, tend to be more skeptical about the whole thing. What many women with slim thighs don't realize is that, underneath that skirt or inside those shorts, big thighs often rub so much that it can lead to sore patches and, in the worst case, even blisters. This is due to the friction produced when skin rubs against skin or against clothes. It can help to wear extra clothing worn underneath your skirt, or even abandon shorts and skirts altogether—but obviously this presents a problem in summer.
However, here at pjuractive we have something that can help. Something that means even women with thigh chafing can wear short skirts and shorts in the summer, and without the problems caused by rubbing­—our pjuractive 2SKIN. Simply apply the gel between your thighs and you have an invisible, protective film that protects your skin. It also is dermatologically tested, vegan and free from preservatives, and does not stain. What's more, it provides hours of protection. Try it, ladies, and never worry about thigh chafing again!
Oh, and while we're on the subject: Our 2SKIN will stop you getting uncomfortable sore patches and blisters on your feet, too. Because that's another place where friction can lead to irritated skin. Simply apply 2SKIN here, too, to protect yourself from irritated skin.
The problems with bras
Cup size and band measurement—it's all well and good having those numbers and letters to tell you which bras should fit you. But unfortunately, curvaceous women with a rather more ample bust are particularly likely to have problems finding a bra that won't dig in somewhere or that doesn't make their breasts spill out the top. This is a topic we've already looked at before, and we've dedicated a whole blog post to it. This should also help you curvaceous ladies out there find the right bra at last.
That unattractive cellulite
OK, so cellulite can affect anybody. But curvy women are particularly likely to have to contend with it, and those unsightly dimples are far from attractive, especially when you're wearing short clothes or getting your bikini out at the swimming pool or the beach. Although it's partly down to genetics, there are still a few tips that can help you improve the appearance of cellulite:
When you're done showering, alternate between hot and cold water to shower your hips, butt, and thighs. It's best to make circular motions with the shower head as you do this and finish with cold water.
It's also a good idea to massage the areas where you have cellulite. A body brush or massage roller is good for this, for example.
Smoking cigarettes can also make cellulite worse.
Long sunbathing sessions aren't really a good idea either if you want to improve your cellulite.
Exercise, eating a healthy, balanced diet, and having enough to drink can also help reduce cellulite.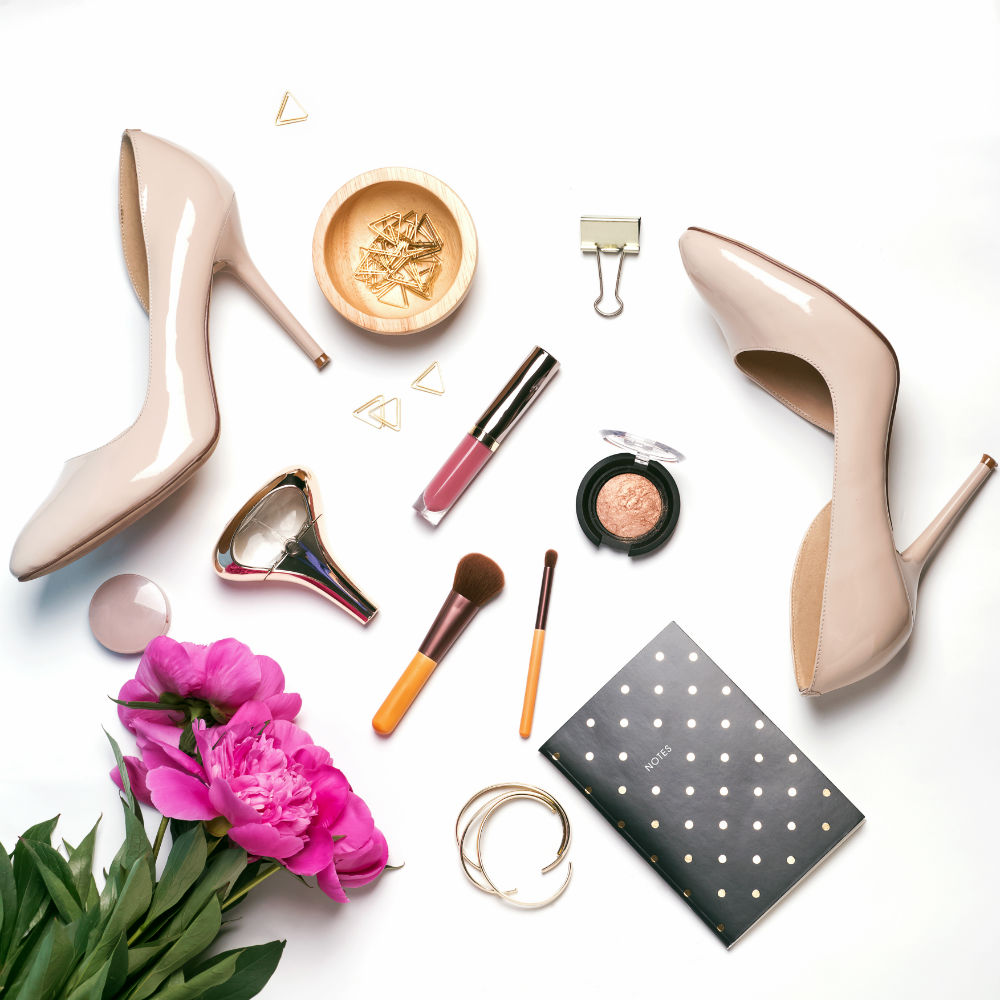 Boots for curvy women
Boots are a big deal, especially in winter—and fashion-conscious curvy women naturally want to get in on that, too. But unfortunately, finding boots to fit more sturdy calves is anything but easy. A pair of boots may fit perfectly on your feet, but it often gets difficult when it comes to doing up the zipper on the leg. For curvy women, searching for a pair of perfectly-fitting boots can sometimes take a while longer. But if you look around for a pair of wide-calf boots, you're guaranteed to find a beautiful pair of boots, even if you've got large calves—promise 😊
One more little tip: Boots that extend to just below the knee make big calves look slimmer, whilst mid-calf boots make them look bigger. You can cheat and make them look particularly slim if you wear a pair of trousers or tights in the same color as the boots.
We all have our problems when it comes to our bodies, but curvy women do have it particularly difficult. Hopefully this article makes things a little easier for you. So, ladies, show off your curves with pride!